The central bank on Wednesday formed yet another Tk 25.20-billion refinancing scheme as part of its the Tk 200-billion stimulus package plan for the cottage, micro, small and medium enterprise (CMSME) sector.
Officials said the fund has been constituted with the financial assistance from the Asian Infrastructure Investment Bank (AIIB) under the Covid-19 Emergency and Crisis Response Facility Project.
It aims to support the refinancing scheme to the ailing CMSME sector.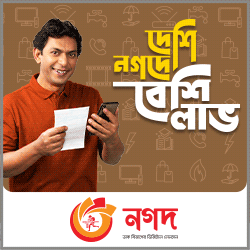 "Under this facility, the participating financial institutions will be able to get additional refinance up to 50 per cent of their lending under CMSME stimulus package," the central bank said in a notification.
"It will raise the facility up to 100 per cent under the combination of the AIIB facility and the Bangladesh Bank (BB)'s own refinance scheme."
On April 26 last year, the central bank formed a Tk 100-billion revolving refinancing scheme to help implement the government-announced financial package.
Covid-19 has had a major impact on business operations and financial health of CMSMEs in Bangladesh, the central bank said in the notification.
"CMSMEs are essential for overall economic development of a country contributing around 20-25 per cent of the GDP (gross domestic product) and are an important source of economic growth and employment," it noted.