Speakers at a virtual discussion on Sunday said industries and academia need to work together to minimise the gap between the education system and the industry requirements.
They said Bangladesh requires carrying out intensive policy reforms in technical education to provide the right kind of workforce for the industries, especially in line with the future needs in the post-LDC period and the fourth industrial revolution era.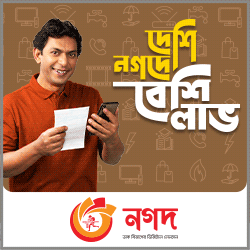 The curriculum of technical education needs to be continuously upgraded so as to keep pace with the changes in the industry, they added.
The Federation of Bangladesh Chambers of Commerce and Industry (FBCCI) organised the virtual dialogue on 'Creating skilled workforce and managers'.
Speaking as the chief guest, Director General of Technical Education Board Md Helal Uddin said manufacturing and service sectors have a demand for about one million people every year.
The Department of Technical Education has already taken several initiatives to address the gaps prevailing in all sectors, including the training academy, he mentioned.
He suggested that the public sector and private sector should work together in creating skilled workers and managers.
He pointed out several limitations, including the lack of a database of various institutions, deficiencies in technical education assessment, and shortage of master trainers.
He called on all sectors, including FBCCI, to work together to bridge the sector-wise gap.
FBCCI President Jashim Uddin said there is no alternative to public-private partnership in creating skilled workforce as per requirements of the industry.
He said the main challenge is changing the structure of the education system in order to produce necessary skilled workers.
"The working manpower of the country must acquire technical skills, especially for the fourth industrial revolution and post-LDC era," he said.
He further said that it is very important to create skilled managers as well as skilled workers to keep pace with the modern technology.
"For this, we should focus on need-based specialisation," he said.
The FBCCI president said special training centres can be run on priority basis by joint ventures of government and non-government organisations.
"There is no substitute for proper training to make overall economic activity more dynamic," he said and underscored the need to bring quality trainers from abroad for specific training, if required.
He also said public-private partnerships are critical to achieving government goals, including LDC graduation.
FBCCI directors and chamber leaders also spoke at the dialogue.