Mushrooming substandard ambulances are also doing brisk business through freewheeling sans guidance so far to cash in on the long-running pandemic crisis as regulators look on, sufferers say.
Ambulances have found a mushroomed in the capital, Dhaka, and elsewhere over time paying little heed to the minimum standards the emergency service is supposed to meet.
As a result; users are not getting expected levels of service from the providers during their emergencies. The non-compliance often results in further deterioration of critical patient conditions.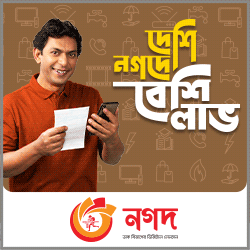 Healthcare scholars and users blame various factors like no oversights and regulations by any quarter on the lifesaving vehicles that transport ailing patients to hospitals.
Because of no monitoring whatsoever so far, people have been converting microbus to ambulance by only installing an oxygen cylinder and a stretcher as the ambulance business is growing fast due to a guarantee of higher returns, according to them.
Md. Jasim Miah, who works as a helper of a heavy-duty vehicle for an infrastructure development project of Dipon Group, told the FE that he experienced a horrible accident while discharging duties on a site in Uttara on May 07, 2020.
He was immediately rushed to a hospital in Uttara where doctors suggested him going to National Institute of Traumatology and Orthopedic Rehabilitation (NITOR) or Pangu Hospital as his right hand was severely damaged, he said.
From there, he along with some of his colleagues managed to hire an ambulance that had oxygen cylinder but no oxygen in it. It was air-conditioned (AC) but the AC was not functioning.
When they were getting down from Kuril Flyover, one of the wheels came out and the so-called ambulance got smashed after hitting the railings of the flyover, he explained.
"We were injured in the accident but we survived by the grace of the almighty," he said, adding that they failed to reach the hospital in time and doctors amputated his right hand.
"We don't need this kind of ambulance. Instead of saving lives, it often puts life in danger. The authorities should pay serious attention to it and monitor the service regularly," he suggested, wiping tears with his half-amputated right hand.
According to healthcare scholars, an ambulance must have an oxygen cylinder with facemask, stretcher, traction device, cardiac monitor, siren, a trained healthcare professional to take care of the patient and other sorts of lifesaving equipment.
But the reality is different here as majority of the service providers do not have these basic facilities. Even some companies introduce mini-ambulance with just a stretcher and it lacks enough space to allow more than one person.
Apart from lacking in minimum facilities, there is an array of allegations against the ambulance operators of realising double to even triple fares cashing in on a humanitarian crisis caused by the Covid-19 pandemic.
On the other hand, Bangladesh doesn't have any policy or guidance for operating ambulances while there is also no universal rent chart either, sector-insiders said.
Sufferers alleged air-conditioned ambulances are charging just oxygen-support charge at least Tk 5,000 to Tk 10,000 to carry a patient from home to hospital within the capital -- up from normal-time charge of Tk 2,000 to Tk 3,500.
In case of bringing a patient from outside Dhaka, depending on distance, the rent goes up to Tk 12,000 to Tk 30,000.
In the meantime, the fares of ICU ambulance and freezer vans for carrying corpses run even higher for the family members of critically ill patients and deceased individuals.
Mohammad Obaidullah, 78, was rushed to a private hospital recently in the city's Badda area on an ambulance as he was suffering from severe breathing problem following covid infection.
Before getting him admitted to the hospital, his sons, Mohammad Shafqat and Mohammad Shawkat, had to call an ambulance and go to at least two other hospitals where there was no ICU bed available.
After finding an ICU bed at the third hospital, Mr Obaidullah, who was under oxygen support on the ambulance, finally got access to emergency medical care.
"We had to call at least five hospitals in search of ICU bed within our financial range but none responded positively. So we had to call an ambulance and move from one hospital to another," said Shafqat, an employee of a real-estate company, in narrating the predicament they were in.
The family had to spend around two and a half hours in the city streets to find a hospital and had to pay Tk 8,000 to the ambulance which was supposed to be Tk 3,500 as per initial contract.
According to Bangladesh Road Transport Authority (BRTA) that issues licence and route permits to ambulances, there are a total of 7,076 registered ambulances in the country, as of May 2021.
Out of the permitted gaggles, around 4,821 are registered alone in Dhaka city.
Amidst the coronavirus pandemic, registration of ambulances began rising in the year 2020. Some 788 vehicles were registered with BRTA under the ambulance category, 18.5 percent higher than 2019's 665.
Out of the 788 ambulances in the country, 599 were registered in Dhaka last year. Until May 2021, some 211 had been registered in Dhaka and 259 outside the capital.
Besides, there are many unauthorised ambulances in the country which were converted from normal microbuses and don't have sufficient lifesaving equipment.
Bangladesh Ambulance Malik Kalyan Samity President Golam Mostafa said the demand for ambulance shot up manifold in the last two to three weeks against an insufficient number of vehicles due to increased number of covid patients and lockdown restrictions.
Asked about charging higher rents during the crisis moment, he said, "It is true that some ambulance drivers are charging higher than usual, but what can they do? ... demand is higher than supply and they are taking too much risk transporting the covid patients."
About the minimum standard of service, he admitted that the majority of the service providers lack the standards that an ambulance required but "these are helping people in getting medicare service.
When contacted, Director (Hospitals/Clinics) of the Directorate General of Health Service (DGHS) Dr Farid Miah said they already had drafted an ambulance policy and sent it to the ministry for screening.
"Once it is done, many of the non-compliance-related problems will be overcome," he added.
Seeking anonymity, another DGHS official said the directorate sent the draft to the ministry in 2016, but to no response yet.
"If the policy is formulated, does the DGHS have the capacity to monitor too many non-compliant ambulances with its limited resources?" he questioned.
Transport expert Kazi Saifun Newaz said, "There is no policy or guideline for ambulance operation in the country, which allows many people to enter the sector without maintaining any standard."
Mr Newaz, an Assistant Professor at the Accident Research Institute (ARI) under Bangladesh University of Engineering and Technology (BUET), calls upon the government to frame a guideline for ambulances and fix its rent based on distance.
He also said a mobile application can be developed like ridesharing apps only for ambulance services to ensure fair rents and bring discipline in the sector.
There are many players on the market but some dominate the business. They are Ad-Din Ambulance Service, Anjuman-E-Mofidul Islam Ambulance, Al-Markazul Islami Ambulance Service, Alif Ambulance Service, Desh Ambulance Service and Khaled Ambulance Service.
Besides, almost all the big hospitals have their own ambulances to share the hot business cake.