E-commerce platform Evaly has sought a minimum of six months' time to respond in details to the commerce ministry's show-cause notice.
"… we are seeking at least six months more to reply to the show cause notice and submit detailed information as per your requirement," Evaly said in a letter submitted to the commerce ministry on Sunday, the last date for responding to the show-cause notice.
In the letter, Evaly said that it wants to conduct a third party audit on its financials as, what it said, there remained some inadequacies in the report conducted by the Bangladesh Bank in June last.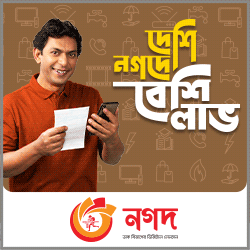 On July 19, the commerce ministry served a show-cause notice on Evaly as to why legal action would not be taken against it to protect the interest of consumers and merchants.
It had sent the notice to Evaly chairman Shamima Nasrin and managing director Mohammad Rassel, asking them to reply by August 01.
The show-cause notice had been served following reports of irregularities on the part of Evaly, a source said.
In the letter, Evaly said that a Tk 10 billion investment agreement has already been completed. Of the amount, Tk 2.0 billion has already been invested and the remaining amount will be invested gradually.
Evaly said the newly invested fund might be helpful to meet its existing deficit totally.
The company recently signed the deal with the Jamuna Group but did not mention it in the letter.
The Evaly has already taken initiatives to come out of the current situation through adopting current campaigns, according to the letter.
Apart from this, the company, after discussing with the merchants, will take initiative to prop up the business as well as to provide the customers their promised items, the Evaly letter mentioned.
The online platform claimed that Evaly has been operating its all activities following the existing digital commerce policy-2020 and the Digital Commerce Operational Guide-2021.
When contacted, Additional Secretary and chief of the central digital commerce cell Md. Hafizur Rahman confirmed that the Evaly in a letter had made a plea for giving it more time for submitting its response to the show-cause notice.
He further said the ministry is yet to take any decision regarding their plea.
According to the commerce ministry show-cause notice, it instructed the online platform to provide the volume of liabilities until July 15 from the start of its business to the consumers and merchants concerned.
The ministry sought the current status of Evaly's liabilities and its future plan to give the promised goods to the consumers concerned.
It also sought the current payment status of merchants and the e-commerce platform's future plan to make payment to the merchants concerned.
Evaly has been asked to provide its business method and necessary plan to overcome from its current situation. The ministry sought detailed explanation from Evaly about its available assets and liabilities.