Some 84 per cent of the country's textile and readymade garment (RMG) factories under the purview of Industrial Police resumed their production on Sunday after the government allowed operation of all export-oriented industries amid the 'strict lockdown'.
According to industry people, at least 80 per cent of garment workers returned to their workplaces on the day.
Labour leaders, however, alleged that health and safety rules, especially maintaining social distancing inside the factories and hand washing with soap were not followed fully except wearing masks.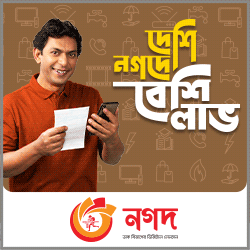 They demanded that no wage should be cut for the days when the factories remained closed due to the lockdown and no workers be terminated if they fail to join work until August 05.
A total of 2,725 textile and RMG factories registered with Bangladesh Garment Manufacturers and Exporters Association (BGMEA), Bangladesh Knitwear Manufacturers and Exporters Association (BKMEA) and Bangladesh Textile Mills Association (BTMA) are located in six industrial zones of Dhaka, Gazipur, Narayanganj, Chattogram, Mymensingh and Khulna under IP.
Of them, some 2,312 units opened on Sunday after Eid vacation while a total of 463 textile and RMG factories remained closed, according to the IP data.
Besides, 340 factories under Bangladesh Export Processing Zones Authority (BEPZA) remained open on Sunday while nine remained closed.
There are a total of 8,226 manufacturing units under the jurisdiction of IP including that of textile and RMG. About 3,501 non-RMG units, out of 5,152, were in operation, according to the IP data.
When asked, Fazlee Shamim Ehsan, a leader of Bangladesh Knitwear Manufacturers and Exporters Association, claimed that the factories recorded 87-90 per cent presence of workers on the first day of operation after Eid vacation.
The government's decision to resume production of export-oriented industries has overshadowed the objective of lockdown as it allowed people to move freely on roads, railways and rivers.
Soon after the announcement of the decision by the Cabinet, tens of thousands of people rushed towards the major cities in over-packed trucks, pick-ups, buses, trains and launches without paying any heed to Covid-19 health protocols.
Considering the huge movement of people, the government relaxed the restrictions and allowed public transports, which remained suspended since July 23 due to the 'hard lockdown', for a certain period of time.
Expressing surprise over the decision, healthcare experts said the decision came at a time when the country has been witnessing an alarming surge of coronavirus across the country.
Visiting the Dhaka River Port Terminal or prominently known as Sadarghat Launch Terminal on the day, hundreds of passengers both garment and other sector workers were seen arriving at the terminal.