Jute Spinners incurred a net loss of Tk 75.79 million during the year ended on June 30, 2021 while the company's accumulated loss stood at Tk 686.07 million.
The company's liabilities stood at Tk 688.60 million which exceeded its total assets of Tk 289.07 million by Tk 399.52 million as on June 30, 2021, according to auditor's report posted on Dhaka Stock Exchange (DSE) website on Tuesday.
Loan holders (Janata Bank Ltd.) and one of the suppliers namely West Zone Power Distribution Company has initiated legal proceedings against the company, the report said.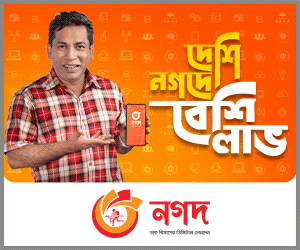 "We also drew attention to the labour difficulties, inability to pay creditors on due dates, adverse key financial ratios, discontinuance of dividends, inefficiency of key management and negative net asset value and operating cash flows indicated by financial statements of the company," said the audit report.
The report gave an opinion that these events or conditions indicate that a material uncertainty exists that may cast significant doubt on the company's ability to continue as a going concern.
Liability for goods amounting Tk 70.21 million and advance against sales amounting Tk 75,190 has not been adjusted for a long period of time.
"No proper evidence could be provided for the existence of these amounts as liability to be paid in future or that these amounts are under/over provisioned".
No information is also available of any disputes or litigation with the parties. There is a risk that the company's liabilities might be higher than those that have been shown.
"We could not confirm the balances directly from parties due to lack of contact information of the parties and thus were unable to determine the obligation in respect to these liabilities reported in the financial statements due to absence of information".
As the company is not in operation for more than five years, reporting assets without any impairment review shall overstate/understate the fixed assets value as of reporting date.
Since the factory was closed down from 2016, physical existence of the inventories is completely doubtful as no valid evidence was provided to us confirming the existence of the stock other than some spare parts, said the report.
The company has taken a loan of about Tk 21.21 million from the managing director. But no agreement was made between the managing director and the company which is a material misstatement by quality/nature.
Therefore, no interest was charged by the company against the loan amount.
The company has also taken loan from Ayesha Kadir, wife of director - Muhammad Shams-Ul-Kadir amounting to Tk 3.50 million which remained unpaid, the audit report added.
The carrying amount of property, plant, and equipment (PPE) comes to Tk 29.78 million.
"We were not provided with any document regarding checking of physical existence as a part of internal control as of balance sheet date," opined the auditor's report.
The company also failed to maintain workers profit participation fund (WPPF) and did not provide gratuity fund (GF) and provident fund (PF) for a long period of time.
The production of the company has been discontinued since 2016-2017 and no revenues were generated from 2016-2017.
Major portions of transactions with directors have been made by cash which is a violation of Companies Act, 1994 and Income Tax Ordinance 1984.
Despite not in operation, the company's share price rose to Tk 121.90 per share on June 30, 2021 which was unusual in comparison to the current status of the company, according to the audit report.
"The management could not provide us any information related to price sensitive information during the period of our audit that could indicate the hike in share price".
However, the company's share price fell 3.11 per cent to close at Tk 118.30 each on Tuesday. Its shares traded between Tk 84 and Tk 192 in the last year.
The company, which was listed on the DSE in 1984, failed to declare dividends over the years. Its paid-up capital is Tk 17 million and authorised capital is Tk 35 million while total number of securities is 1.70 million.