The securities regulator has further revised the ratio of credit facilities, scrapping the existing index-based credit ratio.
In this regard, the Bangladesh Securities and Exchange Commission (BSEC) on Monday evening issued a directive with immediate effect.
As per the directive, TREC (Trading Right Entitlement Certificate) may extend credit facilities at 1:0.8 to their approved clients for any individual stock having price earnings (P/E) ratio up to 40.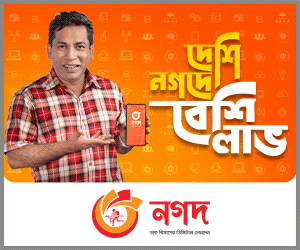 As per the existing provision, stockbrokers are allowed to disburse margin loans at a ratio of 1:0.8 until the DSEX, broad index of Dhaka Stock Exchange (DSE), exists below 8,000 points.
Talking to the FE, the BSEC officials said they had scrapped the index-based credit ratio as there was no justified reason behind such a provision introduced previously.
"Index-based credit ratio gives the wrong signal to investors as they opt to offload shares amid an apprehension of market correction at the last range of index," said Dr Shaikh Shamsuddin Ahmed, a BSEC commissioner.
He said the commission had revised the credit ratio scrapping the range of index as lenders and borrowers face difficulties to keep pace with this ratio.
Asked whether the credit ratio is extended, the BSEC commissioner said someone could say that the credit ratio was extended for purchasing securities having good fundamentals.
Earlier, the securities regulator revised the credit ratio on September 12 last.