As matchday 32 takes place in the Premier League, things are looking uncertain at both ends of the table.
While there is stiff competition between Manchester City and Liverpool for the title, the race for the top four is all but done. Chelsea, Arsenal and Tottenham - all are in contention for a place amongst Europe's elites.
The defending Champions League holders were considered to be one of the title contenders at the start of the season. Bringing in Romelu Lukaku from Inter Milan for more than 100 million pounds made them look even stronger.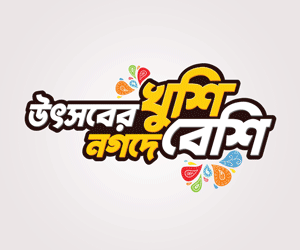 They were going well at the start of the season with world-class talents comprising their squad. Players like Hakim Ziyech, Kai Havertz, Mason Mount, Antonio Rudiger and N'golo Kante were crucial to the Blues' success last season. But as the season progressed, their consistency took a dip.
The latest defeat to Real Madrid exposed Chelsea's shortcomings. The London club was blown away by the solo brilliance of Karim Benzema, who is the leading goal scorer in Europe's top 5 leagues for the year 2022.
A stormy hat-trick from the French striker put Real Madrid in the driving seat for advancing to the semi-finals of the Champions League.
But why does Chelsea have this dip in form? Although they thrashed Southampton by a 6-0 margin in yesterday's league clash, they are, in no way, in their best shape.
There were speculations that Chelsea would be derailed from its principles after the Roman Abramovic era. Sanctions applied to Abramovic made him put Chelsea up for sale. This created an unsettlement at the club according to many experts.
Also, the situation of their out-of-contract players is not going well either. Antonio Rudiger, a crucial part of Chelsea's defence, has refused to sign a new deal. Andreas Christensen is set to leave for free as well.
Timo Werner's move has not gone according to plan and the club is looking to get rid of him. Romelu Lukaku's stay has not been productive as well.
Thomas Tuchel's managerial prowess has always been praised and the Chelsea faithful has the trust in him. Chelsea finds itself competing against Arsenal and Tottenham for qualifying for the Champions League.
A resurgent Arsenal is peeping over their shoulders and Tottenham has been prolific in their recent round of fixtures.
But before coming back to the Premier League tie, they have a trip to Madrid where they would look to pull off a seemingly impossible feat. Thomas Tuchel's men would be looking to get it together during the business end of the season.
Even if they are unable to gain any silverware, a Champions League place is a must for them if they want to rebuild their squad and challenge topsides come next season.