Isn't it absolutely beautiful that what you once lost in life comes back to you at a different point in time?
This is the case with Chelsea and FIFA Club World Cup. Chelsea only got the chance to play the FIFA Club World Cup once, back in 2012, losing to Corianthas in a pretty dismal performance in the final.
This year, Chelsea qualified for the FIFA Club World Cup again after being crowned the European champions and in the finals lied another Brazilian team, Palmeiras FC.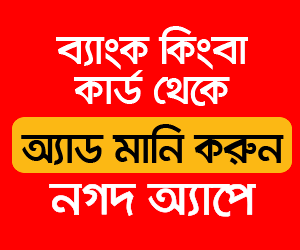 This time Chelsea made no mistakes and won the trophy they have cherished to win for a long time, becoming the only English club to win every possible trophy there is to win as a European club.
Chelsea started their FIFA Club World Cup campaign with an underwhelming performance against Al Hilal FC. The Asian champions put up a good fight against the European giants and almost equalised if it wasn't for Kepa.
Chelsea controlled all the possession but failed to convert the chances they created and eventually pinched victory in the semis against Al Hilal thanks, to a poacher's goal from Romelu Lukaku.
Chelsea again had to face a Brazilian team for the coveted trophy as fate would have it. Chelsea captain Azpelicueta surely had flashbacks of that nightmare of a night in Yokohama where Chelsea lost their chance to become the FIFA Club World Cup champions nine years ago.
But this time, they made absolutely no mistake, and Cesar Azpelicueta, a substitute at that match in Yokohama, got to lift the trophy in Abu Dhabi. 8052 kilometres and 9 years apart, Cesar Azpelicueta and Chelsea finally claimed what was there.
Chelsea was missing the cutting edge in their squad for this Club World Cup final which was unlikely to improve with Chelsea's Mason Mount forced off through an injury in the 31st minute of the game.
Their talisman Romelu Lukaku looked like an isolated figure upfront, as was the case in the semis. Nevertheless, Chelsea finally broke the deadlock in the 55th minute thanks to an absolute treat of a cross from Callum Hudson Odoi, beautifully finished by Lukaku.
When Chelsea took the lead, they tried to manage the game by controlling possession, and Palmeiras relied on the counter-attack with the pace of Rony and Dudu.
Palmeiras finally got a chance to redeem themselves on the 64th minute when the referee awarded them a penalty over a Thiago Silva handball, which Vega gladly took.
After the match was equalised, both the teams tried to assert their dominance over each other. Chelsea even came close to taking the lead through Christian Pulisic, but it was a yard wide of the goal post.
But as fate would have it, Chelsea was awarded a penalty through a handball when Palmeiras player Luan Garcia blocked a shot from Azpelicueta through his hand. Guess who stepped up to take the penalty?
Chelsea's player for clutch moments, Kai Havertz. He calmly put the ball in the net, making no mistake from the spot.
Kai Havertz, whose goal made Chelsea the European champions made Chelsea the world champions. Destiny couldn't have been written any better.
With this club World Cup triumph, Chelsea have also completed the full set of trophies a club can win, a feat no other English club has managed so far.