In this day and age of social media, photo editing apps have become kind of essential for most smartphone users. There are thousands of photo editing apps in the Google Play Store, let's take a look at some of its best offerings.
PicsArt
PicsArt gives you a lot of creative freedom, along with powerful image-editing tools as well as a wide range of appealing filters. You may also choose or make interesting stickers, mix your photos into fully customisable collages, add artistic text, and publish them quickly. Pre-capture effects and photo capabilities are included in the full-featured camera module.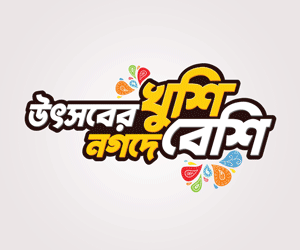 PicsArt has a large and easy-to-use library of photo-editing and collage-making tools for amateur photographers. It also gives you a lot of creative freedom while keeping things dynamic and exciting.
Snapseed
Snapseed may be both entertaining and addictive for detail-oriented photographers. One would love travelling through its spectrum of exposure, masking, reshaping tools, brushes, colours and filters.
One could always go into the Stacks (the layers of edits) and amend or remove any edit since the editing is nondestructive.
You can also use 'Stacks brush' to apply an effect to a specific portion of a photo. One can also preserve a Stack of adjustments you've made to a photo as a 'Look,' which you can subsequently use on other photographs and share with other people.
Snapseed is one of the most useful software for people who like to take their time fine-tuning their photos, thanks to its outstanding traditional tools and non-destructive editing. Snapseed is completely free.
Pixlr
Pixlr was made from the ground up for the casual photographer who wants to fine-tune their photos, maybe add some cool effects, and then post them on whatever social media platforms they have on their phone.
The user interface is simple to grasp, so you can jump right into the fun of manipulating your images.
Pixlr features a decent selection of easy-to-use photo editing tools without being overly complicated. Brushes for selective editing are included (such as darken or undo). The special overlays, borders and effect filters libraries are entertaining and appealing in general. The cartoonish stickers are diverse and entertaining.
Create collages quickly using preset layouts or created templates that allow you to shuffle, zoom, and move your photos within placeholders.
Pixlr also has a paid version, but the non-paid version would be enough for most casual users.
Pixtica
Pixtica doesn't provide anything unique amongst the plethora of photo editing apps you'd find online, but it's rare to find all of this in one place — let alone in such a beautiful, user-friendly design.
This Android-only software gives you total control over each of the aspects of photography, including ISO, shutter speed, and focus, as well as live effects, panoramic, HDR, stickers, and hyperlapse modes.
A premium version unlocks more filters, as well as a variety of other features, but for most users, the free version will suffice.
Fotor
Fotor has become well recognised in the Android space, with a plethora of useful features and tools for improving photos. For image editing, the software provides a large choice of photo effects and filters.
To adjust the exposure, contrast, brightness, and other characteristics of a photo, you can use more than ten customized 'Edit' options.
You can also use the picture editor to create collages using a variety of collage templates. The software is free to download, however, it does contain advertisements.