Heavy rain in the capital, and other parts of the country, paralysed normal life creating traffic chaos and bringing misery for the city dwellers.
The rain, triggered by a depression in the Bay of Bengal caused by cyclonic storm Jawad, has inundated some areas of the capital and created a shortage of public transport and made it extremely difficult for city dwellers to commute.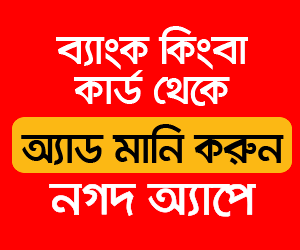 Many streets, lanes and by-lanes in the capital's Kazi Nazrul Islam Avenue, Old parts of Dhaka, Rampura, Tejgaon, Karwan Bazar, Monipuri Para, Kazipara, Begum Rokeya Sarani, Mohammadpur and Dhanmondi were submerged for several hours.
Office-goers had to suffer a lot due to incessant intense rain in many areas including Mohammadpur Badda, Satmasjid Road, Mirpur Road, Tejturibazar, Mohakhali, Malibagh, Banani, Green Road and Dhanmondi while many commuters were compelled to pay a higher fare.
Some of the office-goers were seen waiting for public transport in the rain.
The Met Office recorded 67 mm of rainfall between 6pm and 3pm in Dhaka.
Light to moderate rain/thunder showers accompanied by temporary gusty wind is likely to continue at most places across the country including the capital on Tuesday as well, according to a Met office bulletin.
Talking to The Financial Express, Abdul Mannan, a meteorologist of Bangladesh Meteorological Department, said the rain may continue until Tuesday in most places in the country.
However, the intensity of rain may decline on Tuesday, he said.
However, in its 72-hour forecast on Monday morning, Bangladesh Meteorological Department said the weather may improve gradually.
Traffic policemen became helpless as the bus, car and other vehicle drivers were running and crossing their vehicles haphazardly without following the traffic rules.
People's misery aggravated different parts of the city as road and street renovation and construction works of different projects, including Metro Rail.
Some office-goers claimed that rickshaw-pullers were charging high fares even for a very short distance, taking advantage of the situation.
Some commuters were seen hiring CNG-run auto-rickshaws to reach office paying a higher fare.
35-year-old Sumon, who works at a private firm in the city, told The Financial Express that he had to wait for almost one hour to get a bus at Shyamoli.
It is excruciating to wait for one hour to get a bus during the heavy rain, he added.
Another office-goer Hridoy said he took a rickshaw to go to office after failing to get a bus.
However, the rickshaw puller charged a higher fare compared to normal situations, he added.