Police arrested eight cattle thieves from Chuadanga and Kushtia districts on Friday night in separate drives.
Officer-in-Charge of Dhamurhuda Police Station Abu Zihad said on secret information, they conducted the drives in Kushtia and Chuadanga on Friday night and arrested the thieves including their key leader Badar Uddin.
Chuadanga Police Superintendent Mahbubur Rahman said the search operation will continue to arrest the other cattle thieves in the area, reports UNB.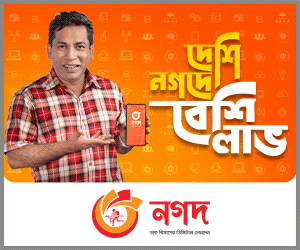 The arrestees are identified as Sunnat, 50, son of late Azibur Rahman, resident of Taltola village of Chuadanga municipal area, Laltu, 30, son of late Nur Nabi, of Haq Para, Dulal, 32, son of Sirajul Islam, of Farmpara, Aroj Ali, 45, son of Abdur Barek, of Muktipara, Dilon, 28, son of Iyasir Ali, of Muktarpur village of Damurhuda Upazila, Tahaz Uddin, 40 son of Moksed Ali, of Khapara, Toroj, 30, son of Chandu Mondol, resident of Bisnopur village and Badar Uddin, 52, son of late Khelafat Mondol, of Sadarpur village.