Bongo is a media-based startup specializing in the creation, distribution, and monetization of video content. They are the first and biggest video-on-demand service in the country. Their market goes beyond Bangladesh as well, including India, Europe, and North America.
Vacancy: not specified
Vacancy Type: Site Reliability Engineer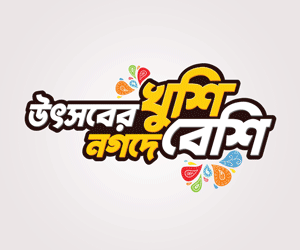 Job Responsibilities:
Monitoring, and performance optimization of new and existing infrastructure services to support a high-performance computing environment and ensure 99.9%+ uptime.

Respond to off-hours and weekend emergency alerts, alarms, and requests, in keeping with the team's on-call rotation schedule.

Work closely with Architects, Security Engineers, Product Managers, SRO, and other clients and partners of the SRE team to meet the needs of the organization to stay competitive - from the infrastructure up to the highest level of applications.
Check the application link for further details.
Educational and Experience Requirements:
Bachelor's degree in computer science or engineering from a reputed university

Experience in Linux systems administration, management, best practices, and performance tuning

Minimum 3 years of hands-on experience as an individual contributor in a systems administration/development or DevOps role working on highly scalable distributed systems in a reputed organization.
Check the application link for further details.
Salary, Compensation and Benefits:
Monthly Salary: BDT 60k to BDT 65k

Festival Bonuses

Vacations, and Happy hours with colleagues (office party, birthday party, etc.)

Flexible work schedules and ownership at work

Hybrid and transparent work environment

Collaborative and friendly workspaces (no boss here)

Employee Mentorship and Internal Learning Programs

OKR based performance management system

Quarterly Reward and recognition programs

Chance to work with our incredible global team
Application Deadline: not specified
Application Link:
Go to this link for details - https://cutt.ly/KHFdDqa