The global Covid-19 caseload has now surged past 177 million, with the world still struggling to contain the second outbreak of the virus.
The total caseload and fatalities from the virus stand at 177,039,063 and 3,832,951, respectively, as of Thursday morning, as per the latest data released by Johns Hopkins University (JHU).
So far, 2,444,222,311 Covid vaccine doses have been administered across the globe, reports UNB citing the university data.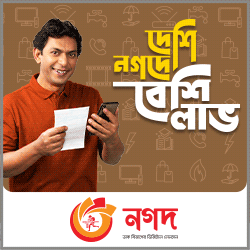 The US has logged 33,498,468 cases and 600,653 deaths to date, according to the university. The death toll in the United States is the highest in the world.
Brazil on Wednesday registered 2,997 more deaths from Covid-19 in 24 hours, pushing up the national death toll to 493,693.
A total of 95,367 new infections were detected during the period, raising the total caseload to 17,628,588, the federal health ministry said.
Brazil has the world's second-highest Covid-19 death toll, after the United States, and the third-largest caseload, following the United States and India.
Besides, India's total Covid tally reached 29,700,313 on Thursday morning, while the death toll in the country surpassed 381,903.
Situation in Bangladesh
Bangladesh recorded 60 Covid-related deaths and 3,956 new cases in the past 24 hours till Wednesday morning, showing an alarming sign of deterioration in the pandemic situation.
With the new figures, the death toll jumped to 13,282 while the death rate stood at 1.59 percent, said a handout of the Directorate General of Health Services (DGHS).
Bangladesh's fight to tackle the second wave of coronavirus has become tougher after the detection of the Delta variant of the virus in different parts of the country.
The higher infection rate in frontier districts and limited capacities in district hospitals have become a challenge amid the worsening situation.
The total caseload reached 8,37,247 with the new cases.
Lockdown extended
The government has extended the ongoing countrywide lockdown till 15 July as the Covid-19 situation continues to worsen in the country.
However, all government, semi-government, autonomous private offices, banks and financial institutions will remain open maintaining health protocols.