"Can men fly?" Well, this widely cherished fantasy of centuries seems to see some success recently. Just over a hundred years ago, the first car was invented. And now, the flying cars are a reality. This is probably not a good comparison to the concept of "flying man". But standing at this benchmark, who knows how much time that would take!
'AirCar' happens to be the world's first flying car. Research and development company "Klein Vision" has turned their ambition into reality. The revolutionary thought was propelled by the CEO of Klein Vision, Stefan Klein and the co-founder of the company, also an investor, Anton Zajac. The duo also successfully carried out the first test run.
The features of the world's first flying car
The hybrid car-aircraft, AirCar, is equipped with a BMW engine and runs on regular petrol-pump fuel. Its creator, Prof Stefan Klein, said it could fly about 1,000km (600 miles), at a height of 8,200ft, and had remained up to 40 hours in the air so far. It takes only two minutes and 15 seconds to transform from a car into aircraft. It can carry only two people, with a combined weight limit of 200kg. However, the car also completed successful test runs from time to time.
The test run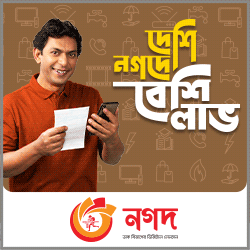 On June 29, the prototype flying car completed a test flight between two cities in Slovakia, spending almost 35 minutes in the air. After landing in Bratislava, the aircraft transformed into a car and was driven into the city centre by Klein Vision CEO Stefan Klein and company co-founder Anton Zajac. According to them, the car has previously completed more than 40 hours of the test flight. The flight includes gaining a speed of 118 miles per hour at an altitude of 2.73 kilometres. Zajac's comment was the most interesting on this issue. "AirCar is no longer just a proof of concept," he said in the press release. "It has turned science fiction into a reality!"
In the press release, Prof Klein, the driver of the car, described the experience as "normal" and "very pleasant". In the air, the vehicle reached a cruising speed of 170km/h which is enormous but was still very smooth, according to him. But it still requires a runway for taking off and landing. So, unlike James Bond movies, we still have to wait to have the experience of flying from road to sky whenever we wish to.
The future prospects
The future possibilities are very important for this flying car. Because depending on that, we will actually know if flying cars would be accessible to us or not. Anton Zajac said if the company could attract even a small percentage of global airline or taxi sales, it would be hugely successful.
"There are about 40,000 orders of aircraft in the United States alone," he said. Uber and Hyundai revealed plans for an electric flying taxi at last year's Consumer Electronics Show in Las Vegas. Volkswagen said in February that it is looking into flying vehicles in China. Meanwhile, Porsche, Daimler and Toyota have all backed startups in what is known as the "Electric vertical takeoff and landing industry."
One thing is quite evident that the industry will be taking a very interesting turn after this breakthrough. We also undoubtedly, as the spectators, are just waiting eagerly for a ride in a nice supercool flying car.