Bangladesh, in the second week of this month, reportedly placed a proposal with the African nation of South Sudan for allowing Bangladeshis to do contract farming there.
Foreign Minister Dr Abdul Momen made the proposal when a high-level South Sudanese government delegation comprising deputy foreign and defence ministers met him in Dhaka.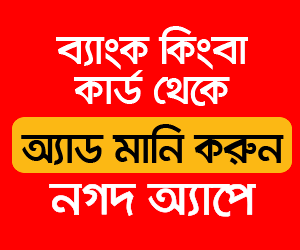 This piece of news momentarily took this scribe to the land of White Nile he had visited in July 2007 as a member of a Bangladesh media team. Bangladesh Army arranged the visit to make the media men familiar with the activities of the Bangladeshi contingent as part of the UN peace-keeping mission in South Sudan, which was then an autonomous region of Sudan. It became fully independent in 2011 through a referendum after years of war with the central Sudan government.
The prospect of contract farming in South Sudan appears substantial. Improved farming practices are unknown to this civil war-torn country which is 4.5 times bigger than Bangladesh, in terms of land area. As far as eyes go, one can see a vast expanse of the fallow black fertile land of that land-locked African country. Nearly 90 per cent of South Sudan's land area is arable, but only 4.0 per cent of land is cultivated. And the rest has never come under the plough.
The vast country, which is sparsely populated (Population 12.77 million), has all the potential to become the breadbasket of Africa and the Middle East. It is now dependent on food imports from neighbouring Uganda and Kenya.
The lack of efforts to exploit the huge agricultural potential pained this scribe who saw scores of mango trees full of ripe fruits but the local population are least interested in consuming those.
The White Nile running through South Sudan is also rich with various species of fish. Not many people are engaged in fishing, which alone can help sustain the livelihood of a large number of the population that has one of the lowest per capita incomes in the world.
As discussed with the visiting South Sudanese delegation, Bangladesh will send the draft of an agreement on cooperation between the two countries in areas of agriculture, fisheries and aquaculture for examination by the relevant authorities there. If signed, the cooperation agreement could open up a new opportunity for Bangladeshi companies involved with agribusiness.
This scribe got a feeling following his discussion with some high Sudanese officials that they would welcome Bangladeshi investment in their country. However, one and a half decades have gone by and it is not known whether there has been a shift in the attitude of the South Sudanese authorities.
Amid talks of cooperation, there are some worrying issues. The oil-rich South Sudan is still conflict-ridden. A civil war that had erupted in 2013 following rivalries between President Salva Kiir Mayardit and Vice-President Riek Macher and continued for the next six years claimed more than 400,000 lives and displaced 2.27 million people from their homes. An agreement to end the conflict was signed in 2019. But conflicts between ethnic groups and rival factions have been continuing. Besides, corruption and highhandedness of the ruling class are plaguing the administration. It is estimated that more than $73 million has been diverted from the South Sudanese public coffer since 2018.
In the case of contract farming, Bangladeshi companies will have to employ both manpower and money to get results. Given the current situation, the safety and security of the Bangladeshis to be working there will be of great concern.
South Sudan is still in a serious humanitarian crisis. Old and new disputes have cast doubt on whether the government will be able to prevent violence in the lead-up to national elections that are due to be held this year.
The situation is so fluid that Juba, the capital city of South Sudan, is considered the only safe place to live in.
Back in 2007, this scribe saw some officials of Chinese and Indian companies lobbying at the UN mission office there to get construction work contracts. Juba was no better than a Bangladesh Upazila town then. Juba has grown since independence, but it still lacks the look of a modern city.
Given the potential, Bangladeshi entrepreneurs, however, should not miss the opportunity to secure a foothold in the African country that holds great prospects. The goodwill that South Sudan has for Bangladesh needs to be availed of in order to ensure greater benefits for both countries.
Of course, there will be risks. Bangladeshi firms to be engaged in farming will have to work in the countryside, not in a safe place like Juba. The security issues, therefore, need to be discussed with the South Sudanese authorities.
Bangladeshi migrant workers, who take the risk of crossing the rough seas and terrains to find out jobs abroad, if given attractive wages, may not mind even going to South Sudan.