Three years have passed since my best friend, Moazzem Hossain, left this mortal world leaving me and many others sorely deprived of his sharp intellect and intimate friendship. On the first anniversary of his demise I wrote in this newspaper, to which he had devoted his entire journalistic career, that he was a journalist par excellence. I believe Bangladesh's journalist community recognises that.
You had to know him from close quarters, from intense exchanges and debates, from his sense of justice and empathy for the common man, from his grasp of the principles of economics, to realise how he felt about politics and economics, and how the two knowledge areas influenced his judgment about societal ebbs and flows. I found him assiduously focused on two fundamental tenets of journalism: objectivity and neutrality. He was never swayed by emotions in analysing any breaking news or events, often holding back a final assessment till all the facts were in. These were the qualities that endeared him to the journalist community, as a friend, mentor and guide. They also earned him respect from policymakers and business leaders alike.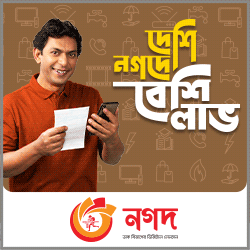 Moazzem is no more but his contributions to the evolution of financial journalism in Bangladesh lives on in the institution he built, the Financial Express. For him, it was hardly a job but a mission to which he gave his abiding commitment till his last breath. He would ruminate endlessly on how to upgrade the content and substance of news and analysis. I remember his efforts to significantly improve the quality and content of the country's first financial daily newspaper during its 25-year journey. He lived and worked through its humble beginnings and brought it to where it stands today, by keeping an unflinching faith in its sustainability and growth. In the process, he trained up a whole new crop of diligent young journalists capable of daily reporting on economic and financial developments in the country so much so that there is no business entity or international agency that functions in the country without keeping a close watch on the news and analysis dispensed by FE and its agile reporters, some of whom clearly stand out among the top in their fields.
Moazzem, who became editor of the Financial Express in 1995, led this newspaper during its trying times and steered it to where it is today. What made FE so readable as well as fabulously informative was the timely and strategic syndication arrangement with Financial Times (FT) of London. That syndication added tremendous value to FE's content giving its hungry readers access to not only the highest standards of financial journalism but also brought them face to face with the unique journalistic style of presenting the most complex economic issues in simple comprehensible prose that the FT is known for. I believe Moazzem Hossain had a lot to do with bringing FT on board at a time when the world's business community had already recognised it as the most reliable publication in reporting and analysing financial and economic issues of the time.
From the get go, the editorial team, led by Moazzem Hossain, chose a path of non-partisan and objective journalism, never allowing the FE to be identified with any political camp. It is for that reason FE had an extremely cordial and effective relationship with the finance ministers of the two major political parties in the country. Not only the finance ministers, my information is that FE commanded a lot of respect from other ministers and high officials of ministries for its credible and objective reporting on the state of the economy and analysis of critical issues impinging on public welfare. It was clearly the outcome of Moazzem's effective and non-partisan leadership in a challenging political landscape. Not just government functionaries, the style and objectivity of FE earned it accolades from the business community and wide readership of academics and researchers as well.
Moazzem Hossain is a man to be missed by his friends, colleagues, and all his well-wishers. Like many whom he touched by the warmth of his camaraderie, I miss his company, his intellectual sagacity, his sharp wit and sense of humour, and the long conversations about life and times we had over cups of tea following monthly Board meetings at the Southeast Bank where he and common friend, Zakir Khan (ex-Finance Secretary) would indulge in smoking breaks. It is a pity that we paid no heed to his habit of chain smoking, a habit that would eventually snatch away this kind and warm human being from our midst.
I have been missing the weekly telephone conversations we used to have on wide ranging subjects yet focused on issues of the day. I find no substitute for his creative and erudite perspectives he so generously shared with me. Above all, he had a unique view of the world we live in. My understanding of national policy issues was no match to his practical grasp of policies that worked and those that did not. Gone with him is a leading light and a pioneer of financial and economic journalism in Bangladesh.
Dr Zaidi Sattar is Chairman, Policy Research Institute of Bangladesh (PRI).