If we have a chance to visit the low-income group vicinities of Dhaka city or of any metropolitan areas of Bangladesh, we will find that vulnerable people from across the country are residing there in poor and sub-human conditions. The shared shanties or shelters have place enough to lie down only with a shared toilet and cooking system and scanty light from a hanging bulb. Sometimes the ray of hope seems dim enough like the dangling bulb in these shady locales. Life is rarely uncomplicated here. Hundreds of thousands of rootless people have to choose between two alternatives--- their weather-beaten abode along coast lines, on chars (islets) and urban slums. After migrating, generally men and boys work in brick kilns, pull rickshaws, clean streets and waste, and work in construction sectors. Women and girls work as domestic help, and caregivers. To make the situation even worse a large section of migrated people starts begging for survival. All are deemed as informal sectors. They lack basic needs like food, clothes, and housing. Education seems a luxury and home is far away from the grimy alley.
Undoubtedly, human migration is one of the most significant consequences of climate change and environmental degradation. In 2020, disasters generated 4.4 million new displacements according to the Internal Displacement Monitoring Centre. According to the International Organisation for Migration, almost 70 per cent inhabitants migrated to the slums due to climate change-related environmental hazards. Major displacements are due to river erosion, sea-level rise, salinity intrusion, crop failures caused by draught and repeated floods and flash floods, all of which are climate change maladies. As climate change-related vulnerabilities push people to flee from their homesteads, there is an incoming flow of people to urban slums predominantly in Dhaka-a destination overburdened with segmented poverty, inequality, health hazards, water-logging. The number of annual low-income displaced people to Dhaka is 0.4 million.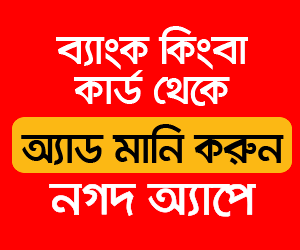 It is estimated that by 2050 climate change will force migration of around 200 million people worldwide and in Bangladesh, the number is projected to be 13.3 million according to a World Bank report. Bangladesh is considered to be the most vulnerable country to climate change. Dhaka city becomes a poster boy for refuge cities around the world. Despite numerous complex urban challenges, the capital city is growing rapidly in terms of both residents and scope. It is urbanising at a rate of above 5.0 per cent predominantly through migration and is home to 44.26 per cent of the nation's urban population. The present urban expansion has added a serious stress on housing, urban services and facilities, environment, energy, and wellbeing ---all of which are harmful to the sustainability of the natural and man-made environment. The urban poor population of the city is 45 per cent, of which 25 per cent are categorised as "extreme poor".
Bangladesh is the most densely populated country in the world with 162 million people living in a small area of 147,570 km2 and the demographic trend indicates that by 2050 the population will grow to around 220 million. Around one-third of the population resides alongside the southern coast protected by embankments. Most of the country's land area is not above the sea level and during the rainy season more than one-fifth of the land area of the country has the possibility to go underwater at once. The vast alluvial soil of the Ganges delta with naval routes attracts people to live in these places but the country becomes more volatile during this period when river erosion is rampant. Various studies reveal that the country is vulnerable to climate change. However little has been done to address the displacement and related life and security issues involving people known as climate migrants. Though people have become more resilient and are coping with natural disasters, sometimes climate change leaves a permanent scar on the inhabitants.
The majority of occupants of informal settlements rely on informal services and employment and are part of the informal economy. They live in settlements that are outside the formal system. Rent money flows into a real estate black market controlled by corrupt local officials and businessmen. They are outside any kind of formal rules and regulations as well. Addressing climate change-related migrant issue and their informal-sector participation is a complicated issue. Sometimes they are amenable to eviction. But they are more than half a city's inhabitants and much of its labour force. The question remains how to build resilience and bring these people working within the informal economy to the mainstream.
Building resilience through climate finance at the community level could improve the climate-driven displacement scenario. The constraint concerns a paucity of actual data of the occupants as they live in informal settlements and have no legal addresses. If the migrants are provided with better urban services with security and improved housing, it will secure their life. Better city planning with an eye on improving facilities for urban migrants who need to be treated as residents not outcasts could improve the situation.
Mowshumi Sharmin is an Assistant Professor at Bangladesh Institute of Governance and Management (BIGM).