It has been a challenge to ensure service quality provided by the hospitals-- both public and private in Bangladesh. One primary reason for this is the absence of an agreed and standardised set of health outcome measures that must be compiled with and reported at regular intervals by these facilities and made readily available or accessible for the regulators, patients, health professionals, and researchers-- the largest and most important stakeholders who have a deliberate and sincere interest in this. The Hospitals and Clinics Division of the Directorate General of Health Services (DGHS) has made a list of Tools/Checklists (a total of 33) available online but a careful look at these trigger some queries.
(1) Are the clinics and hospitals in Bangladesh indeed collecting, compiling, and reporting data on these measures? Where are those datasets, who are using them, and how are they being used currently?
(2) Were the clinics and hospitals informed and trained by DGHS on these indicators-- its definition, interpretation, and how to create a data repository in a safe and secured server? How will they transfer these to DGHS server?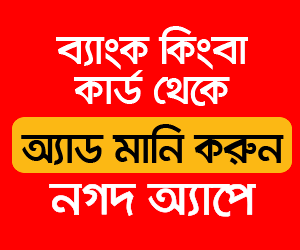 (3) What will be the consequences of reporting or not reporting these?
(4) Were there consultations among the stakeholders including healthcare professionals and the representatives or owners' associations of the clinics and hospitals before proposing, finalising, and cataloging these?
(5) What will be the benchmark figures for these indicators to compare with or will these be reported by size (number of beds), location (large metropolitan, district, or Upazilla level), and private/public ownership of the facilities? How frequently will they report (monthly/quarterly)?
(6) How can the individual or corporate clients or anyone with interest access, interpret, or assess these indicators?
A cursory look at what is out there on the DGHS website indicates that there are too many of such Tools/Checklists and these look quite heterogeneous in nature and are not grouped by types, nature, nor is it mentioned if these are essential/elective to report etc. So, all these may make it difficult for a facility even when it is sincere in collecting, preparing and reporting such data to a national repository. It might have been prudent for the DGHS to develop a core set of key indicators-- limited in numbers and first make sure that in the beginning only the large facilities (500+ beds) in the country follow and adhere. Also, smaller facilities in remote and rural parts of the country may not have the expertise or resources to collect data for creating these indicators and there should be a step-up process of sponsoring or supporting mechanism by the government to build this capacity gradually in all healthcare facilities.
The health outcome measures used in other countries are products of elaborate deliberations of experts, government authorities, facility managers/owners, and patients. Bangladesh has a culture where the government functions with a "know it all" attitude and that will not make compliance an easy task by the healthcare industry which is very large, highly profitable, and disorganised. Also, without the involvement of the hospital owners' association (Bangladesh Private & Diagnosis Owner's Association) or professional bodies (Bangladesh Medical Association) and regulatory bodies (Bangladesh Nursing and Midwifery Council, Bangladesh Medical Research Council) these indicators will have poor acceptance and practice.
In the United States, health outcome measures are developed and reported to national organisations: the Joint Commission on Accreditation of Healthcare Organisations (JCAHO)-- a regulatory body, and the National Association for Healthcare Quality (NAHQ)-- a professional body. Health care facilities in high-income countries must select and report outcome measures according to government directives, certification requirements, and financial enticements. Some of them often set aggressive targets to exceed the national targets to develop their own reputation, marketing as well as attract, recruit and retain healthcare professionals and create a positive organisational culture, and boost employee morale, commitment, and involvement. DGHS in Bangladesh may help replicate and form an oversight wing or a national body such as the Joint Commission of the USA that will accredit health facilities and will formulate national standards for quality measures after taking inputs from healthcare professionals, service providers, experts, patients, government ministries and hospital owners that must relate to patient safety or quality of care and positively impact healthcare outcomes and can be precisely and readily measured.
There are hundreds of outcome measures (e.g., changes in blood pressure in patients with hypertension) developed and used across the world. However, the commonly used and researched measures are those used by CMS in the USA to calculate overall hospital quality and these include the following weighted by their importance:
• Most Important: Mortality, Safety of Care, Readmissions and Patient experience
• Less Important: Effectiveness of Care, Timeliness of care, Efficient use of medical imaging.
Also, in high-income countries, standards are revised periodically or new ones are developed and added to the existing list.
The health care quality measures commonly used to assess and compare the quality of facilities are categorised as structure, process, or outcome measures. (1) Structural measures provide consumers a sense of a hospital's capacity, systems, and processes to provide quality patient care (for example, whether it uses electronic medical records or medication order entry systems; the ratio of nurses to patients). (2) Process measures indicate what a facility does to maintain or improve health for patients admitted and diagnosed with an illness or disease. These inform patients about the medical care they will likely receive for disease and these typically reflect generally accepted clinical and professional recommendations (for example, the % of adult females receiving preventive services such as mammograms; the % of diabetics having blood sugar tested and controlled). (3) Outcome measures reflect the impact of the service on the health status of patients. However, such an outcome is the result of many factors; several may remain beyond the hospital's control (for example, the % of patients who died from surgical complications or % of admitted patients who suffer from hospital-acquired infections.)
Developing and publishing a set of tools or checklists will become a wasted effort if the regulatory authority does not implement it assertively along with undertaking corresponding follow up programmes and activities.
Dr. Hasnat M Alamgir is a Professor of Public Health.