Banks in Switzerland are probably losing their attraction as a safe haven to park tax-evaded income from developing countries. Declining deposits for two years in Swiss banks linked with Bangladesh may be cited as an example in this connection. The latest statistics, released last week, show that combined deposit by Bangladeshi individuals and entities in Swiss banks declined by around 8.20 per cent in 2020. In 2019, the rate of decline was around 2.0 per cent. The amount was CHF (Swiss Franc) 562.86 million or Tk 52.63 billion in 2020, down from CHF 603.02 million or Tk 56.38 billion in 2019.
Though Bangladesh-linked deposits in Swiss banks declined, funds of Indian and Pakistani origin increased in last year. Funds parked by Indian individuals and firms in Swiss banks jumped by around 180 per cent to 2.55 billion Swiss francs (CHF) in 2020. Thus it was a reversal of two years' declining trend taking the figure for deposit to the highest level in 13 years. Last year, Pakistani money in Swiss banks also increased by 78 per cent to CHF 642.29 million.
Thus, it is difficult to substantiate the claim that Swiss banks have lost their secrecy attraction to the developing world. Generally, a big chunk of fund in Swiss banks is perceived to be secretly deposited by different countries. The banks in Switzerland usually ensure the full secrecy of the depositors. The secrecy makes the country one of the big tax havens or secret financial jurisdictions in the world. Switzerland is ranked third in the 2020 Financial Secrecy Index, prepared by Tax Justice Network (TJN). The index also showed that the country is one of the leading offshore financial centres that serves (4.12 per cent of the global market). The report of the index, published last year, also said: "Its (Switzerland's) famed banking secrecy laws are still functional though the move towards automatic tax information exchange through the Common Reporting Standard has started to erode this secrecy."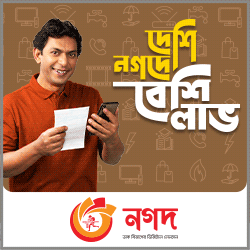 Again, the official figures of deposits linked with different countries are reported by the Swiss banks to the Swiss National Bank (SNB), the country's central bank. These deposits are categorised as 'liabilities' of the banks in Switzerland. Usually, individuals and entities of other nations park their funds in Swiss banks through branches of the banks based in other countries and some other financial institutions in cash, securities, and similar instruments.
The deposit is recorded officially, and there is no mention of the quantum of the much talked about black money held by nationals of other countries in Switzerland.
So, the decline in Bangladesh-linked funds in Swiss banks does not mean that transfer of tax-evaded or illicit money from Bangladesh to the offshore financial centre has also declined. The official statistics do not include the money that any Bangladesh-linked client of the Swiss banks might have deposited and kept in the name of shadow entities or shell companies. Moreover, Bangladeshi individuals' deposits with Swiss banks increased by 62 per cent to CHF 32.23 million or Tk 3.02 billion in Swiss banks in 2020 from CHF 19.82 million in 2019. The amount is tiny, no doubt.
Again, some depositors may transfer the funds to other offshore centres or tax havens like Dubai or Singapore from Switzerland. Finally, it is also not unlikely that instead of transferring black money to safe havens, some people opt to take advantage of the country's money whitening scheme during the pandemic. For instance, during the first nine months of the current fiscal year (FY21), some 10,034 people legalised their undeclared cash and assets worth Tk 142.95 billion.
One thing is clear. It isn't very easy to determine the actual amount of money stashed in Swiss banks. The official figures of the deposits in banks are usually believed to be tax-evaded income. In reality, only a portion of the fund is parked as tax-evaded money, which is also not readily perceptible. Thus the figures may be considered as a proxy indicator of capital flight.
Over the years, data on Bangladesh-linked money in Swiss banks has also become a matter of debate. A few years back, the government said that steps would be taken to collect information on alleged depositors who parked black money in Swiss banks. So far, like in India, nothing has happened in this connection.
The Indian government has signed an agreement with the Swiss government to access its residents' account details in Swiss banks under automatic information exchange (AIE). Currently, more than 80 countries and jurisdictions are partners of the Swiss government's information exchange mechanism. Switzerland's Federal Tax Administration (FTA) swaps intelligence on people's financial details with the partner states. In South Asia, last year, Pakistan has also become a partner of the framework. Bangladesh is yet to move in this direction.
However, big jump in Indian and Pakistani deposits in Swiss banks may be a point to ponder regarding the effectiveness of the information exchange mechanism. If the depositors' information is shared with the respective governments by Swiss authority, parking money in Swiss banks no more remains a secret. With the data-sharing arrangement in place, why should more people go to stash away their money in Swiss banks? The breakup of Indian deposits may provide an answer. Indian funds classified as 'customer account deposits' have actually declined, whereas the amounts deposited through bonds, securities, and other financial instruments have increased sharply in 2020.
Nevertheless, the scope of parking black money in the Swiss banks still remains, and it will continue to be so for many years even after some tight regulations are enforced. Holders of tax-evaded income thanks to rent-seeking and other illegal means will continue to look for Swiss banks or any other safe havens or offshore jurisdictions to keep their money.