It is indeed a pleasant surprise that the country's bakery industry has grown commendably well to meet almost hundred per cent of the local demand. More so, this food sub-sector is already in exporting, and though not in big volumes, there are a number of units which regularly export their bakery products, particularly biscuits, and are well set to expand markets overseas.
The growth of the bakery industry is the narrative of a silent revolution, to say the least. This has been possible largely due to capacity expansion of some of the well known local brands, supported by a shift to automation and maintenance of quality standards, that too with the aid of sophisticated technology. However, although the industry has grown in respect of a range of products, it is mainly biscuits that overwhelmingly represent the industry. A report published in the FE recently says currently the biscuit segment of the industry is worth Tk 70 billion (US$824 million), with annual production to the tune of 0.51 million tonnes. According to the report, 97-98 per cent of the product is consumed locally and the remaining 2.0-3.0 per cent is exported.
Industry insiders have attributed the industry's growth to changes in the food habit with the rising income and better quality of the present-day products. It has been seen from available data that the demand for biscuits and cookies surged by 22-25 per cent during the Covid-19 pandemic from the industry's earlier steady growth of 10-12 per cent for several years. Apart from rising local consumption, exports also increased substantially in the fiscal year 2020-21 (FY21) to US$55 million. This does indicate a huge potential for the industry to grab a good portion of the huge global market.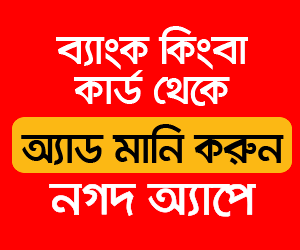 Local companies have emerged with traditional cookies, special toasts, dry cakes, sweet toasts, cream milk cookies, coconut cookies, low sugar biscuits, chocolate biscuits, buttermilk biscuits, tea-time cookies, nut biscuits, cheesy cookies and other varieties of products. According to the related business associations, it is the big conglomerates venturing into the sector with their automated factories that helped the industry grow faster. Around 110 automated biscuit factories with their diverse products now lead the industry. They account for 65 per cent of the total market of more than 0.51 million tonnes of production. True, the rising share of the automated factories and their huge investments in marketing have gradually led to closure of hundreds of manual factories as they could hardly survive in the highly competitive market. According to observers, this was bound to happen as part of the essential rule of market competition.
According to industry insiders, the biscuit market has been growing fast amid rising demand for safe packet snacks and the growth might continue for the next decade. The local firms were able to earn the confidence of consumers by improving the food quality and keeping prices at reasonable levels. As a result, the producers were able to maintain their position in the market and weaken the dominance of imported products from India, Pakistan, Thailand, Malaysia and Indonesia.
Bangladesh's biscuit export increased to $ 55 million in the FY'21 from well below $10 million a decade ago. The main export destinations include Saudi Arabia, Oman, the Philippines, Malaysia and India.
Experts say local companies would now have to focus on new formulations in view of low fat, gluten-free, low carbohydrate, organic, and high-fibre biscuits to attract more consumers both at home and abroad. Presently, the global biscuit export market is approximately worth $ 9.0 billion which is expected to increase significantly in the coming years amid a rapid change in food pattern following the pandemic while Asian countries are going to contribute a major share to the growth. However, consumer tastes and preferences-that tend to change over time-will be integral to understanding market behaviour while attempting to gain a sizeable market share overseas.
Currently, biscuit industry in the country faces some critical challenges, according to industry sources. High price of raw materials has been a persistent problem. Local manufacturers procure ingredients most of which are imported. There is, reportedly, a 20 per cent supplementary duty on powdered milk, butter and other dairy oils, and spreads, resulting in greater cost of goods sold and negatively impacting producers' bottom line. Another important challenge facing the industry is R&D facility which being far from adequate is impeding the growth and diversification of products in scaling production or meeting growing demands for exports in overseas markets. Besides, food testing labs in the country are yet to gain the required capacity for fulfilling compliance needs of various foreign markets. Understandably, these are some of the core issues the industry wants to see addressed in order that it can keep flourishing at a much faster pace than it has been doing in the recent years.