Walton Hi-Tech Industries Limited on Thursday received a trademark certificate as a Bangladeshi automobile manufacturing and marketing company, Walton Group has said.
Engineer Golam Murshed, managing director at Walton Hi-Tech Industries Limited, received the certificate, awarded by the Department of Patents, Designs and Trademarks (DPDT) under the Ministry of Industries in Class-12 category, at a programme held at the Officers' Club in Dhaka city, the local conglomerate said in a press release on Friday.
On the occasion of 'Mujib Year' as well as 'World Intellectual Property Day', the DPDT organised the programme titled 'Intellectual Property in Realising the Dream of the Father of the Nation'.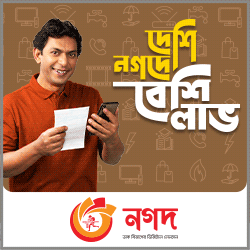 Industries Minister Nurul Majid Mahmud Humayun attended the programme as the chief guest while State Minister for Industries Kamal Ahmed Majumder was the special guest.
Industries Secretary Zakia Sultana presided over the programme. Among others, Industries Additional Secretaries Lutfun Nahar Begum and Sanowar Hossain, DPDT's Registrar Md Abdus Sattar and Deputy Registrar Obaidur Rahman spoke at the programme.
Walton's Executive Directors Sharif Harunur Rashid and Zahidul Islam were also present.