The minimum wage board has finalised its draft, recommending Tk 117 as daily minimum wage for tea gardeners amid worker representative's disagreement.
A gazette notification to this end was issued on Sunday, mentioning that the representative, Ram Bhajan Kairi, did not sign the wage board's recommendations.
Labour ministry has sought opinions and suggestions on and/or objections, if any, to the proposals within the next 14 days.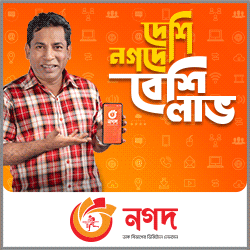 The wage board has proposed 'A, B and C' categories of tea gardens.
Tea gardens located in Sylhet, Moulvibazar and Habiganj would be under A, B and C categories if their annual average production stands at 180,000 kg, 108,000 kg to less than 180,000 kg and less than 108,000 respectively.
The annual average production of 113,000 kg, 45,000 kg to less than 113,000 kg and less than 45,000 kg respectively would be categorised A, B and C for tea gardens in Chattogram, Rangamati and other districts. According to the gazette, a grade-two tea garden worker's daily minimum wage will be Tk 120, Tk 118 and Tk 117 respectively for A, B and C categories.
The daily wage for an apprentice worker will be Tk 110 while gross monthly wage has been proposed at Tk 6,000.
When asked, Mr Kairi said tea garden workers have been receiving the proposed amount for the past two years and a half since January 2019.
The wage board did not consider any of their recommendations, it rather proposed the minimum wage as per owners' suggestions, he alleged.
"It's unacceptable that the wage board has set an amount as minimum wage that was two and half years ago. The amount was fixed through a bilateral agreement between owners and workers."
Mr Kairi, also general secretary of Bangladesh Tea Workers Union, said they had proposed Tk 300 as daily minimum wage and festival allowance equivalent to two months' wages.
The board has also proposed bilateral negotiations between owners and workers after every three years which currently takes place after every two years, he said opposing the recommendation. The last wage was set at Tk 45 per day in 2010 with free accommodation and treatment facility.