The government has prohibited selling, distribution and advertising of solar panels and inverters unless they meet Bangladesh Standard (BDS).
The industries ministry has recently issued a gazette notification in this regard, mentioning the specific BDS for solar panels and converters which must be ensured for these items.
Chairman of Sustainable and Renewable Energy Development Authority (SREDA) Mohammad Alauddin said allegations are there that low-quality solar panels and inverters have swamped the market.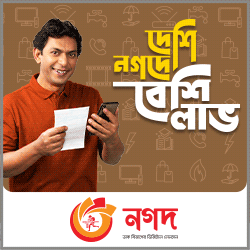 The economic life of a solar panel is 20 plus years but field level inspections have found that substandard panels are sold in the country and customers are being cheated, he added.
"So, we want to maintain the quality of solar panels and inverters by enforcing our own standard so that customers can get quality products," he told the FE.
As the gazette notification has been published, Mr Alauddin said, from now none will be able to import or sell solar panels and inverters, not up to the mark.
He said the Bangladesh Standards and Testing Institution (BSTI) will enforce the standards of these items and be responsible for required testing of these products.
According to him, there are some accredited laboratories where the quality of solar panels and inverters will be tested to ensure their standards.
President of the Bangladesh Solar and Renewable Energy Association Dipal C Barua welcomed the initiative, saying that imported products should also be released quickly from the ports so that businesses do not suffer.
"If goods remain stuck for a long time in the name of testing, business will be hampered," he told the FE on Friday.
In an alternative way, the panels and inverters can be released from ports immediately by taking bank guarantee from the importers. If products are found not up to the mark later, money can be confiscated, he added.
Mr Barua said proper enforcement of the standard will help ensure quality products for the growing solar energy market.
There are some domestic manufacturers of solar panels having annual production capacity of 100 megawatts. They claim to produce 320 watt panels which have 19.5 per cent efficiency.
Apart from selling solar panels locally, they also export products to Nepal and the Philippines, said Munawar Misbah Moin, president of Solar Module Manufacturers Association of Bangladesh (SMMAB).
Presently, Bangladesh's renewable energy sector has the capacity to generate 766.49 MW of clean energy of which 532.50 megawatt comes from solar power.