Restaurant owners have called on the government to reduce value added tax (VAT) rates on the eateries and bring them under a single ministry.
They also urged the government to provide loans at four per cent to the owners of hotels and restaurants as in the Small and Medium Enterprises (SME) sector.
The Bangladesh Restaurant Owners Association placed the demands at a press briefing at its central office at Purana Paltan in the capital on Saturday.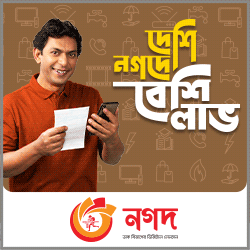 The association leaders appealed to the government to provide stimulus package for restaurant businesses in order to pay salaries or extend food assistance to the employees for at least six months (from July to December) during the coronavirus pandemic.
They also called upon the government to declare the restaurant sector as 'industry' and bring necessary amendments to the existing rules of the Bangladesh Bank (BB) so that hotels and restaurants can get loans.
Reading out a written statement, Secretary General of the association Imran Hassan said the government should fix 15 per cent VAT for four- and five-star hotels and 7.5 per cent VAT for the restaurants that sell fine dining or foreign dishes or foods and three to five percent VAT for lower- and middle-category hotels and restaurants and street food vendors.
He also demanded having the EFD machines operational at a time after installing them at all hotels and restaurants, exemption from all fines and surcharges under VAT law and withdrawal of 10 per cent supplementary tax.
He suggested fixing two per cent VAT for canteens and cafeteria located at hostels, industrial units and educational institutions.
Mr Hassan also suggested framing a time-befitting guidelines for e-commerce business that allows selling of food through takeaway, parcel and online delivery formats.
He called upon the government to ensure Covid-19 vaccines for all staffers of hotels and restaurants.