The government has prepared a draft roadmap to raise local edible oil production by nearly 200 per cent within the fiscal year (FY) 2024-25, which could meet minimum 40 per cent of the country's total demand, officials said.
The Ministry of Agriculture (MoA) has readied the draft roadmap recently as part of a move to overcome any edible oil supply shortage through local sources by enhancing oil seed acreage to 2.4 million hectares from the present 0.82 million hectares, said a senior official.
MoA Additional Secretary Balai Krishna Hazra has said the draft is going to be tabled within one or two days to finalise the roadmap.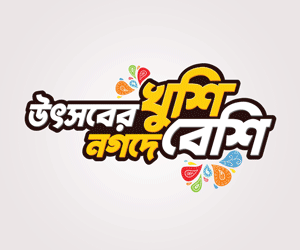 He has noted that currently the country produces 1.2 million tonnes of oil seeds, of which mustard comprises more than 60 per cent.
The roadmap has a short-term strategy of three years to raise local availability to 40 per cent of the demand between FY 23 and FY 25.
It also has long-term target to plant 10 million coconut trees in the coastal region to boost coconut oil production there.
According to the MoA, and the Ministry of Commerce, a total of 0.3 million tonnes of cooking oil, including mustard, sesame, coconut, etc, is extracted from seeds locally, which meets only 12.5-13 per cent of the total demand of 2.4-2.5 million tonnes.
The rest of the requirement is met through imports of soybean oil, palm oil, sunflower oil, and other vegetable oils.
However, mustard oil has got the utmost priority in the draft roadmap, as 98 per cent of the locally produced cooking oil is projected to be mustard oil within the three-year timeframe, said the MoA official.
Besides, production of ground nut, sunflower, coconut, sesame, soya seed, and other oil seeds will also be boosted.
Some 2.0 million hectares of land in the country remain fallow for two to three months between Aman and Boro cultivations.
After Aman harvest, oil seeds of short duration will be distributed among farmers to produce mustard seed and thus utilise the time, he has added.
Before and after the holy Eid-ul-Fitr, the local edible oil market suddenly became out of control, as prices of soybean and palm oil shot up to all-time high of Tk 200-220 a litre against their official prices of Tk 132-160 a litre.
Most of the groceries across the country went out of edible oils for weeks, although the government raised soybean oil prices by a record margin of Tk 38-40 a litre in May and branded soybean oil price was fixed at Tk 198 a litre.
Refiners, wholesalers, company distributors and retailers blamed each other for the artificial shortage of the essential, while the government agencies concerned started drives against hoarders.
This critical situation forced the policy-makers to rethink on raising local cooking oil production.