The opportunity to whiten black money is one of the major barriers of combating corruption and it could not play any role to check capital flight from the country, Professor Dr Mustafizur Rahman, Distinguished Fellow of the Center for Policy Dialogue (CPD) said on Sunday.
On an average, some Tk 500- 600 billion has been taken away from the country every year despite offering such opportunities for several times, he told a shadow parliamentary debate programme organised by Debate for Democracy in the city' FDC premises.
"This opportunity could not help employment generation or social protection. The government should try to curb money laundering through enforcing law and with the help of regulatory bodies," he said.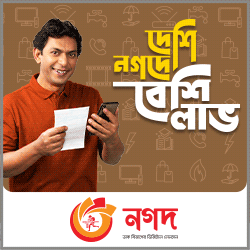 Dr Rahman attended the programme titled 'This Year's Budget in Corona Perspective' as chief guest while chairman of the Debate for Democracy Hassan Ahmed Chowdhury Kiron presided over it.
Mr Kiron said the budget for the upcoming fiscal year is a business-friendly one which could be implemented by prioritising local industries, health, education, social safety net, and thwarting corruption.
He suggested strengthening tax structure, manpower and infrastructure of the National Board of Revenue (NBR) to meet the shortfall in revenue collection and overcome the challenges of budget implementation.
He said that there was no guideline in the social safety net programme of the proposed budget for the new poor who lost jobs during this pandemic.
He demanded withdrawal of tax on private universities; increase the rate of incentives for expatriates' remittance to 4.0 per cent from existing 2.0 per cent in line with the recommendation of the expatriate welfare ministry, and transparent distribution of cash incentives for the extreme poor.
Dr Mustafizur Rahman laid emphasis on increasing the collection of direct tax focusing on digital platform and implement budget by enhancing institutional capacity, good governance and political will.
Bangladesh is yet to face threat on food safety issues like many other countries across the world in this Covid pandemic, he said, but the country would have to face challenges on economic and health safety issues.
Sarkari Bangla College won the debate programme by defeating Dhaka Commerce College.