Country's indenting agents have sought withdrawal of VAT (Value Added Tax) from indenting services in the greater interest of the sector.
They have also urged the government to bring down the existing advance income tax (AIT) to 0.5 per cent in favour of the local indentors like the county's other exporting sectors.
Addressing a press conference, leaders of Bangladesh Indenting Agents' Association (BIAA) said indenting is a government-recognised service export sector and as per Clause 24 (5) of new VAT Act-2012, VAT on service export should be at zero per cent.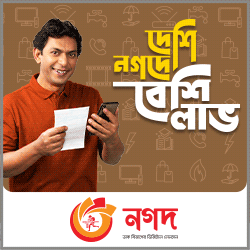 The government has proposed 5.0 per cent VAT on indenting services in the national budget for the fiscal year 2021-2022.
The indentors have been operating ethical business practices complying with all existing government rules and regulations since 1978. This sector is facing serious challenges due to imposition of VAT on the sector, BIAA president Adv. Rafiqul Islam Masum said at the press conference held at a city hotel on Sunday.
He claimed that VAT was imposed by the revenue regulator on indenting services illogically.
The BIAA president added there should be no VAT on indenting services according to the existing VAT law.
He said that the government, as early as possible, should withdraw the VAT for the sake of sector.
Besides, the Commerce, Planning along with the Export Promotion Bureau (EPB) recommended withdrawing VAT from the sector as per existing laws in force, Mr. Masum mentioned in the press conference.
The sector would play a significant role in flourishment of indenting business in the country if the existing VAT is withdrawn as per the existing VAT act, according to the leaders of the BIAA.
According to Bangladesh Bank data, the country's indentors earned U$95.8 million by exporting their services abroad in the fiscal year 2019-2020.
BIAA's past president Obaidur Rahman, present senior vice president Md. Nuruzzaman, vice president A K M Azad, directors Md. Md. Abdullah Al Mahmood, Al Mahmud Moinul Haque, M. Kamal Uddin, Mamun Akbar, Mohammad Amirul Islam, Md. Mostafa Sorowar, M. Mahmudur Rashid, Md. Asadullah were present at the conference.
BIAA is a national body of the indentors licensed under the ministry of commerce and incorporated with the Registrar of Joint Stock Companies & Firms. The association is affiliated with the Federation of Bangladesh Chambers of Commerce and Industry (FBCCI) as an "A" class association.