Experts have urged the policymakers to carry out an extensive exploration for natural gas to ensure a cost-effective energy supply for the industries in future.
They also described the use of natural gas as very cost-effective for industries at a webinar arranged by the Dhaka Chamber of Commerce and Industry (DCCI) on Saturday.
The experts said that the liquefied natural gas (LNG) and liquefied petroleum gas (LPG) are used in less amount due to higher prices.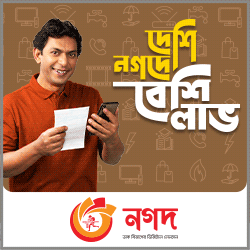 They also stressed the combination of different energy sources and energy diversification, according to a press release.
Senior Secretary of Energy and Mineral Resources Division Md. Anisur Rahman joined the webinar, titled "Future of Industrial Fuel Source in Bangladesh: LPG & LNG" as the chief guest. Member (gas) of Bangladesh Energy Regulatory Commission (BERC) Md. Maqbul-E-Elahi Chowdhury joined as the special guest. DCCI President Rizwan Rahman chaired and moderated the webinar.
DCCI President Rizwan Rahman said the import and production of alternative fuel, like LPG and LNG, should get more focus alongside natural gas exploration to accelerate the industrial growth in a planned and more environment-friendly way.
that energy plays a pivotal role in the economic development and industrial progress of a country. The growing energy need for diverse economic operations demand a blended energy mix to offset the shortages of gas, he told. Rizwan Rahman also mentioned that to accelerate the industrial growth in a planned and more environment-friendly way, we need to put more focus on the import and production of alternative fuel like LPG and LNG alongside natural gas exploration.
"Currently, LNG constitutes 1.2 per cent of the total global import which is around 1000 mmcfd against the daily demand while LPG meets 2 per cent of domestic energy demand," he said.
The DCCI president suggested the government expedite the process of establishing LPG and LNG terminals, network infrastructure alongside a long-term roadmap for sustainable development of this sector.
He also said the authorities concerned install processing and storage facilities for LPG supply under the public-private partnership model.
Rizwan Rahman recommended readdressing 'tariff fixation' of these fuels holistically for prioritising rational cost of living and doing business industrial perspective.
In the keynote paper, energy expert Engineer Khondkar Saleque Sufi highlighted that the LNG and LPG will be the future fuel for industries in Bangladesh.
The former director of state-owned Gas Transmission Company Limited called for preparing rational planning for utilisation of gas for a sustainable supply of primary fuel in the industries.
Pointing out that Bangladesh is now the 30th largest natural gas reserving country, he said that gas exploration at present is not enough.
He suggested the enhancement of land-based terminals to make LNG and LPG popular and cost-effective in future and the adoption of renewable energy and green water harvesting method by industries.
Md. Anisur Rahman said energy cost will be reduced by one third after completion of Matarbari LPG terminal. Admitting the need for local gas exploration first, he put emphasis on easy getting a license at a relatively cheaper rate.
The senior secretary also agreed that the western side of Bangladesh is deprived of getting the required gas connection.
Md. Maqbul-E-Elahi Chowdhury put stress on strengthening Bangladesh Petroleum Exploration & Production Company Limited (BAPEX) for gas exploration.
Citing examples of the USA, Australia and Vietnam, he suggested allowing foreign explorers, if needed, to expedite local gas exploration.
The BERC member informed the regulator is going to held a meeting to review the coordinated LPG price. He urged stakeholders in the private sector to convince BERC to review the price.
Bangladesh Garment Manufacturers and Exporters Association (BGMEA) President Mr. Faruque Hassan said the RMG sector uses 7 to 8 per cent of the country's total gas, which is very less in terms of the contribution to the economy.
Dean of Faculty of Engineering of Daffodil International University Professor Dr. M. Shamsul Alam, Assistant Professor of United International University (UIU) Md. Shahriar Ahmed Chowdhury and Managing Director of BSRM Mr. Aameir Alihussain also addressed the webinar.
DCCI Senior Vice President N K A Mobin, FCS, FCA delivered the vote of thanks. DCCI's former Director Nuher L. Khan, Director Arman Haque and Convenor Malik Talha Ismail Bari also spoke on the occasion.