The Asian Development Bank (ADB) maymake available more than $1.6 billion worth of assistance to Bangladesh under five separate programmesshortly to help the latter weatherthe adverse impact of the pandemicon human health and its economy, said ADB country director in Bangladesh Manmohan Parkash.
The Bank has already committed to providing assistance worth $940 million under its Asia-Pacific Vaccine Access Facility forinoculating the Bangladeshis with safe and quality vaccines
In an interview with the FE recently, Mr Parkash said the lender has a plan to support Bangladesh's local pharma industry for manufacturing the Covid vaccine domestically.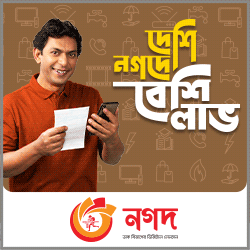 "We recognise the importance of developing local pharma industry and supporting possible localisation of vaccine-making. This component can be used to develop or expand manufacturing capacity in the country."
The ADB's Trade and Supply Chain Finance Programme was also helping mitigate payment risks while
importing vaccines, added Mr Parkash, an Indian-origin project management expert. "ADB assistance for vaccines is being provided in close coordination with bilateral and multilateral development partners like the World Bank, World Health Organisation, Covid-19 Vaccines Global Access Facility (COVAX), GAVI and AIIB."
In addition, the ADB had been engaged in holding discussion with the government on two programmes-$500-million loan each-for critical reforms to enhance economic resilience through improved domestic resource mobilisation and expanded social protection and health care.
Mr Parkash said they were also exploring the possibility of providing $150-million worth of job-creation support for unemployed youth, women and migrant returnees, and $200-million support for microenterprise development to stimulate jobs in rural areas, especially for women.
"We're also considering $266-million public-private infrastructure facility for long-term debt financing of small and medium enterprises to simulate economic recovery, catalyse commercial financing for PPP projects and reduce pressure on direct financing on the public budget," he told the FE.
Meanwhile, the Manila-based lender had earlier confirmed $650 million in loans to Bangladesh for urgent needs of Covid test and treatment facilities.
It provided $500 million as budget support, $100 million for urgent medical equipment and supplies, upgrading health and testing facilities, and $50 million for development of microenterprises.
Another $8.0 million in grants was also provided to meet immediate and short-term needs.
About further ADB aid, Mr Parkash said they would continue to be a reliable development partner of Bangladesh and provide financial support for necessary development projects and knowledge programmes in partnership with other partners and the private sector.
Social and economic recovery would be a priority for ADB's operations in the coming years, he added.
The ADB is also preparing new country partnership strategy for Bangladesh to enhance support for human capital development and social protection, promote green growth and disaster resilience, and boost competitiveness and private-sector development.
About pre-emptive measures against any possible third virus wave, Mr Parkash said there were no easy solutions and they needed to build on their experiences, both domestically and internationally.
"The first thing to tackle the third wave is pursuing an effective national vaccination programme. The government had started the programme in right earnest."
The ADB hopes the vaccine supply situation will improve soon as more and more vaccine-makers are being approved and manufacturers were ramping up their production.
"Since vaccination programme may take longer than expected and the virus is mutating fast, we need to be very careful and continue with our focus on Covid-19 management."
"This includes health care facilities, availability of medicines, oxygen, hospital beds, and ICU facilities," Mr Parkash added.
"Every day, new researches are being launched and medicines are being made available. We need to be on top of these developments and ensure we can provide affordable medicare for patients."
"There is no room for complacency. The government has used lockdown… effectively. This may need to be used again to check infections and prevent their catastrophic spread," Mr Parkash concluded.