Saif Powertec Ltd, a listed company, has decided to take over 100 per cent stake of Saif Maritime LLC at a cost of Tk 12.69 million.
The board of directors of Saif Powertec has taken the decision at a board meeting held on Thursday, according to a price sensitive information posted on the company's website.
Saif Powertec will acquire Saif Maritime L.L.C at a cost of Tk 12.69 million equivalent to UAE Dirhams 500,000 (UAE Dirham 1.00 =Tk 25.38), said the company.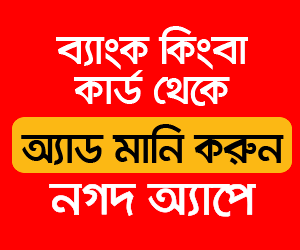 Saif Maritime LLC is incorporated in the UAE and led by a team of qualified shipping professionals. It is a subsidiary of the Saif Power Group.
Saif Maritime offers complete shipping solutions including ocean transportation, transhipment, barging and coastal transportation by utilising state-of-the-art operation methodology.
Saif Maritime L.L.C will carry out the business of cargo transport by heavy trucks, and light trucks, shipping lines of freight & passengers transportation.
It will also carry out sea freight & passenger charters, customs broker, cargo loading & unloading services, sea cargo services, shipping container loading & unloading services, sea shipping lines agents, freight brokers etc, said the company.
After acquiring the company, total estimated annual revenue and net profit will be Tk 259.80 million and Tk 38.90 million respectively, said Saif Powertec.
Each share of Saif Powertec, which was listed on the DSE in 2014, closed at Tk 34.60 on Thursday, soaring 9.15 per cent over the previous day.
The company's consolidated earnings per share (EPS) stood at Tk 1.12 for July 2021-March 2022 as against Tk 0.71 for July 2020-March 2021.
The company's paid-up capital is Tk 3.79 billion and authorised capital is Tk 5.0 billion, while the total number of securities is 379.33 million.
Sponsor-directors own 40.06 per cent stake in the company, while institutional investors own 17.99 per cent and the general public 41.95 per cent as on May 31, 2022, the DSE data showed.
Incorporated in 1995, Saif Powertec handles export and import containers at the Chattogram Container Terminal and the New Mooring Container Terminal at the Chattogram port.
It is also building multi-modal container depot on the land of the Bangladesh Railway (BR) at Halishahar in the port city and a multipurpose jetty at the Mongla port.