Four more OTC market companies started trading on the bourses' main market from today (Sunday), after remaining in the over-the-counter (OTC) market for more than 10 years.
The companies are Bangladesh Monospool Paper Manufacturing Company, Paper Processing and Packaging, Tamijuddin Textile Mills, and Monno Fabrics.
The companies would be trading in the "Z" category and the status would continue until their annual general meetings (AGMs) and thereafter the categorization will be determined as per relevant provisions.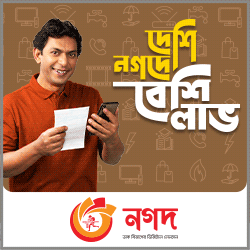 Recently, the Dhaka Stock Exchange (DSE) and Chittagong Stock Exchange (CSE) have approved the re-listing of shares of these companies from the OTC market to the main market.
Earlier on February 4, this year, the Bangladesh Securities and Exchange Commission (BSEC) approved these four companies to get re-listed on the main board of the stock exchanges.
The BSEC said the regulator made the decision following applications from the four companies and improved their business condition and took some steps in line with relevant securities rules.
Over-the-Counter (OTC) means the facilities provided by an exchange for the purpose of buying or selling unlisted or delisted securities from the stock exchanges.
The Bangladesh Securities and Exchange Commission (BSEC) formally launched the OTC market on September 06, 2009, in an effort to facilitate the trading of de-listed companies.
The shares of the companies, which were de-listed from the main trading floor, are traded on the OTC market.
The OTC market is meant for those companies that are not in operation or fail to hold AGMs or declare dividends or did not convert their paper shares into electronic ones.
In the last year, the previous commission of the BSEC approved the re-listing of Sonali Paper and Board Mills.