Election to the post of a shareholder-director of Dhaka Stock Exchange (DSE) will be held on December 26, as the post will fall vacant with the upcoming retirement of a director.
Md Rakibur Rahman, chairman of Midway Securities, will retire from the DSE Board this year in line with the demutualisation scheme, DSE deputy general manager (PR & Publication) Md Shafiqur Rahman told The FE.
A three-member election commission headed by retired Judge of the Supreme Court Md Abdus Samad announced the election schedule on Thursday.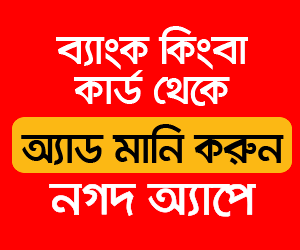 As per the election schedule, the final voter list will be published on the DSE website on December 8, while nomination papers worth Tk 25,000 each can be collected from December 5. The deadline for submission of nomination papers is on December 9.
The last date for withdrawal of candidature is December 15 while the DSE election commission will publish the final list of candidates on December 19.
The election will be held from 10:00am to 3:00pm without any break in the auditorium of DSE Tower at Nikunja in Dhaka on December 26.
The newly elected director will join the 13-member board at the bourse's annual general meeting (AGM) scheduled for December 28.
As per the demutualisation scheme, the DSE board comprises 13 members, including seven independent directors, four shareholder-directors, one from strategic investors' category and the other is the bourse's managing director.
The demutualisation scheme was approved by Bangladesh Securities and Exchange Commission (BSEC) in 2013. In 2012, a law on demutualisation was passed in parliament with a promise to bring about transparency and accountability in the stock market.
Meanwhile, the board of directors of the DSE has recently recommended a 4.0 per cent cash dividend for the year ended on June 30, 2021.
The final approval of the dividend will come during the 60th annual general meeting (AGM) to be held on December 28.
The prime bourse has also reported earnings per share (EPS) at Tk 0.63, net asset value (NAV) per share at Tk 10.49 and net operating cash flow per share (NOCFPS) at Tk 0.87 for the year ended on June 30, 2021.