Stocks extended the gaining streak for the second straight day on Thursday as bargain hunters continued their buying interest on lucrative issues.
The market opened higher in the morning and the upbeat note sustained until the end of the session with no sign of reversal, ultimately ending over 51 points higher.
DSEX, the prime index of the Dhaka Stock Exchange (DSE), went up by 51.22 points or 0.80 per cent to settle above 6400-mark to 6,425.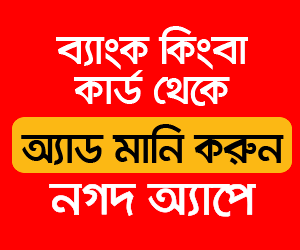 DSEX added over 64 points in the past two days. Before that, the DSEX lost 123 points in four consecutive days.
Turnover, the crucial indicator of the market, also crossed the Tk 10 billion mark and amounted to Tk 10.46 billion, which was 11 per cent higher than the previous day's tally of Tk 9.44 billion.
Market operators said bargain hunters continued their buying binge on major sector stocks as their shares became lucrative following the recent price erosion.
The stock market came out from the bearish vibe as investors took advantage of the recent low and engaged in bargain hunting in selective sectors, said a leading broker.
Besides, the finance minister's remark that the stock market should make a turnaround when new budget implementation begins, also brings a positive indication among investors, he said.
Two other indices also closed higher with the DSE 30 Index, comprising blue chips, rising 26 points to finish at 2,327 and the DSE Shariah Index (DSES) jumped 13.65 points to close at 1,403.
Gainers took a strong lead over the losers, as out of 381 issued traded, 198 advanced, 135 declined and 48 remained unchanged on the DSE trading floor.
Beximco topped the turnover list with shares worth Tk 699 million changing hands, closely followed by Shinepukur Ceramics (Tk 523 million), RAK Ceramics (Tk 360 million), IPDC Finance (Tk 358 million) and Monno Fabrics (Tk 351 million).
Newly listed Meghna Insurance was the day's top gainer, posting a 9.65 per cent gain while Standard Ceramic Industries was the worst loser, shedding 1.97 per cent.
The Chittagong Stock Exchange (CSE) also closed higher with the CSE All Share Price Index – CASPI –rising 125 points to settle at 18,898 and the Selective Categories Index – CSCX – rose 75 points to close at 11,330.
Of the issues traded, 165 advanced, 100 declined and 30 issues remained unchanged on the CSE.
The port city bourse traded 27.62 million shares and mutual fund units with a turnover value worth Tk 873 million.