The subscription for shares of Achia Sea Foods through qualified investor offer (QIO) will begin today (Sunday), aiming to raise Tk 150 million under the fixed price method.
The frozen food exporter's share subscription through the electronic subscription system (ESS) of the exchanges will continue until 5:30 pm on June 23, according to a disclosure posted on the Dhaka Stock Exchange (DSE) website.
Only the qualified investors are allowed to submit applications through QIO to the company's shares.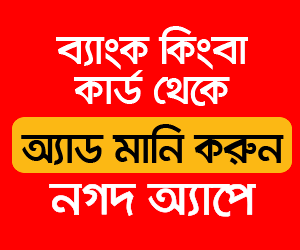 Individual investors shall also be considered as qualified investor (QI) who allows submitting application through the ESS of the exchange and shall maintain a minimum investment of Tk 2.0 million in matured listed securities as of June 09.
The Central Depository Bangladesh Limited (CDBL) shall send a report to the exchange regarding the holding of QIs in the listed securities and the exchange shall ensure the compliance in this regard.
Recently, the stock market regulator has slashed drastically the minimum investment limit to Tk 2.0 million for an investor to be qualified for the SME Platform. Earlier, the threshold was Tk 10 million.
The move is to attract more investors on the SME Platform where the number of SME scrips is now on the rise.
Currently, 13 SME firms are listed with the prime bourse's SME Platform.
The stock market regulator -- Bangladesh Securities and Exchange Commission (BSEC)--on April 5 approved the company's proposal for raising capital through QIO.
As per the regulatory approval, the company will issue 15 million ordinary shares at a face value of Tk 10 each under the fixed price method.
The firm will raise the capital through the qualified investors offer earlier introduced to ensure long-term financing for the small capital companies.
The company will utilise the proceeds for machinery installation, repayment of loans along with catering the expense of issue management.
According to the company's audited financial statements for the year ended on 30 June 2021, its earnings per share stood at Tk 1.88 and net asset value per share of Tk 17.07.
The company will not be allowed to issue bonus shares in three years from debut trading on the SME Platform, as per the BSEC approval.
AAA Finance and Investment is working as the issue manager for the company.
Incorporated in 1993, Khulna-based Achia Sea Foods is engaged in the processing and exporting of finished quality seafood products 'shrimps and fishes' in the foreign market.