Nobel Laureate Prof Muhammad Yunus has received the Olympic Laurel award during the opening ceremony of the Tokyo Olympics in Japan on Friday.
According to Tokyo 2020 organisers, they give the award to someone who has made significant contributions to the Olympic movement with achievements in education, culture, development, and peace through sport, reports Washington Post.
The Olympic Laurel was first awarded at the 2016 Games and was given to Kipchoge Keino, a former Kenyan track athlete who was once the chair of the Kenyan Olympic Committee.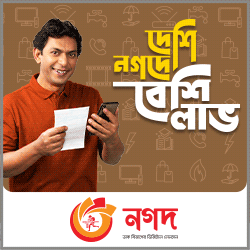 According to UNB, before receiving the Olympic Laurel as only the second person in history, Yunus said at a virtual press conference that he believes this award will be something that Bangladesh will remember for a long.
In reply to a query, the Nobel laureate has reiterated the call for ensuring vaccine equality around the world noting that all the people need to be safe breaking the wall of profit.
"We're talking much to make the vaccine patent-free. We're working to get the patent out of the vaccine because the vaccine is a wall of profit and the wall of profit makes it tough for people to get the vaccine," said Prof Yunus.
Talking further about the profit wall, Prof Yunus said, "Unless you break this wall or throw it away, vaccines cannot flow in the direction of people. There's a lot of capacity in the world to produce vaccines. The patent wall doesn't allow that to happen."
He said the profit world is so stubborn and some people want to make a profit like they did last year. "Three top pharmaceutical companies have made 26 billion dollars in profit collectively out of vaccines so far."