Ever since the inaugural edition of the Indian Premier League in 2008, the IPL has cemented its place as the most decorated and influential franchise-based cricket league in the world.
In a league that has been serving as the platform for the world's best T20 cricketers to share the same dressing rooms and be in the same team along with plenty of talented Indian players, things have acted out quite differently when it comes to the Bangladeshi cricketers.
In the 14 years history of the IPL, only 6 Bangladeshi players (Abdur Razzak, Mashrafe Bin Mortaza, Mohammad Ashraful, Tamim Iqbal, Shakib Al Hasan and Mustafizur Rahman) have been picked by IPL teams.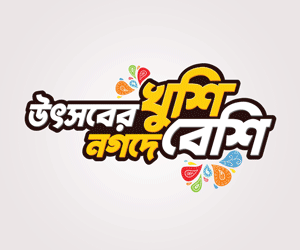 Shakib Al Hasan, who has proved to be a handy cricketer both with the bat and the ball for his IPL teams, remained unsold in this year's IPL auction for the first time.
Players like Taskin Ahmed, Shoriful Islam and Liton Das who were also in the final list of players for the player's auction did not even see their names being called. This meant that despite two new teams being added to this year's IPL, only Mustafizur Rahman is the lone Bangladeshi representative in the 2022 IPL.
This has given rise to the question of why Bangladeshi players are not a top priority pick for the team owners and the reasons can be plenty.
Bangladesh is yet to decode the process of being a consistent side in T20 cricket. The 9th ranked side is yet to win a match in the group stage encounters of the T20 World Cup ever since their win over West Indies in the inaugural edition of the World Cup in 2007.
The World Cup is a stage where eyes from all over the world are fixed on every side that participates as top performers are highlighted by different team managements as potential picks for their franchise teams.
Bangladesh's poor performances in the World Cup have meant that no such extraordinary performers have emerged who have left their marks on the world stage. Whereas players like Wanindu Hasaranga for instance ended up one of the most expensive picks in this year's IPL due to his impressive performance in the T20 World Cup last year.
All-rounders are always a vital asset to any team and IPL teams are no exception. Apart from Shakib Al Hasan, Bangladesh have not been able to produce top-quality all-rounders who are consistent performers and eventually can prove to be a perfect fit for the IPL sides.
The lack of big-hitting prowess from the Bangladeshi batters has always been a weakling in terms of Bangladesh's batting in this format. Batters who can hit boundaries with relative ease prove to be X-factors for T20 sides.
West Indian cricketers who are masters of this art often go for large sums of money at the auction. Strike rate wise Bangladesh's most experienced T20 players, the likes of Mahmudullah Riyad, Mushfiqur Rahim and Shakib Al Hasan have strike rates of 118, 115 and 119 respectively in T20Is.
Others who have had the reputation of scoring quickly in domestic cricket have often failed to replicate the same in international cricket.
Over the years, the quality of Indian cricketers has improved significantly, thanks to the rise in competitiveness in their domestic leagues. This has meant that franchise owners now have more luxury in terms of looking at different local talents to be fitted on their sides.
To fill in the remaining voids in their teams, the franchise managements can then look at various international cricketers.
For example, when it comes to left-arm seam, India is slightly lacking in terms of quality which brings the emphasis on international left-arm pacers from the franchise owners. As a result, the arm seam of Mustafizur Rahman who brings quite a lot of variety to the table has consistently been picked by four different IPL teams since 2016.
For Bangladeshi cricketers to feature constantly in the IPL, it will definitely require a revamp in planning for Bangladesh's plan in terms of T20 cricket, grooming local talents and notable performances on the world stages.