As Mehidy Hasan Miraz has been ruled out of the first Test against Sri Lanka having injured his finger during a Dhaka Premier League match, the young off-spinner, Nayeem Hasan has been named as his replacement.
Nayeem played his last Test match in early 2021, and after the defeat against West Indies, he couldn't make it into the playing XI since then. In 2020, he was praised by Daniel Vettori, the spin-bowling coach of Bangladesh back then.
"Nayeem has been awesome, really impressive. He spins the ball, he has amazing variations and he has an amazing topspin on the ball. It is crucial,'' Vettori was quoted by ESPNcricinfo.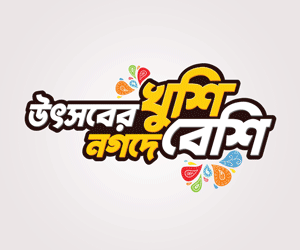 "Like all the other spinners, Nayeem works hard. I think he has a really big future as an allrounder as well - in all formats. He is a guy to keep an eye on," Vettori added.
His statistics so far do some justice to the words of the Blackcaps legend. In 12 innings in Tests, Nayeem has picked up 25 wickets with an average of 26.24. He has two 5-wicket hauls already.
One thing that makes him different from the other Bangladeshi spinners is that his height works as a special advantage for him to extract a little bit of extra turn from the wicket.
The release point of Nayeem is a bit higher than the others, which makes him get something out of the wickets.
In the first innings of the 1st Test against West Indies in 2021, Nayeem got Kraigg Brathwaite clean bowled when the West Indies captain left a wide good-length delivery alone before it turned sharply and crashed on the top of the off-stump.
In other words, Nayeem relies on his flight and extracts a good amount of turn and bounce which makes him difficult to play for the right-handers as well, turning it into them and keeping the short leg fielder busy.
In fact, 20 of his 25 international wickets are of the right-handed batters. The Sri Lankan batting order has a lot of them, and his inclusion can turn out to be a blessing for Bangladesh.
In First-class cricket, Nayeem Hasan has played 36 matches and picked up 161 wickets with an average and strike rate quite similar to those of his international career (26.76 and 53.9 respectively).
To understand his potential better, we can compare these numbers with those of Mehidy Hasan Miraz (29.54 and 62.2 respectively) and Taijul Islam (29.20 and 56.4).
Though Nayeem Hasan is a talented young spinner, especially with the red ball, it is quite obvious that he will find it difficult to become a regular member of the playing XI of Bangladesh with the presence of the likes of Taijul Islam and Mehidy Hasan Miraz. But what he can and should do is make good use of the few chances he gets.
In case he performs brilliantly, the selectors would be in a dilemma in the future, which of course is a good sign for any cricket team.