After seeing Tamim Iqbal walking back to the pavilion in the 2nd innings, to everyone's surprise, Mehidy Hasan Miraz came to bat at No 3, in the place of Najmul Hasan Shanto.
It was surprising because he bats at 8. Also, he never batted at no.3 before. This was almost similar to the 2018 Asia Cup final where he was brought as the opener out of nowhere. Plenty of theories have been given explaining this decision.
Without imposing any opinion, let's try to examine all the theories and understand the mentality of captain Shakib.
Theory 1: Miraz was sent as a night-watchman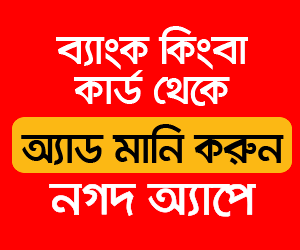 This theory is now most common in the cricketing arena. And there's a logic behind it. As already mentioned that he bats at no.8, such promotion in the 2nd innings can most logically mean that he was used as the night-watchman. Also, the fact that it was just a few overs before the day's play consolidates the theory.
Captain's Perspective:
If this theory is true then it will imply that Shakib is thinking completely different from the previous captains.
Previously, Miraz was used as an extra batter who has significant bowling capabilities. It was done to increase the batting depth. But now he is being used as a night-watchman means that Shakib is seeing him as a bowler with some batting skills. This might change the team dynamics.
It indicates that Shakib will prefer his XI with 7 batters, 4 bowlers and an all-rounder, which previously was 8 batters, 3 bowlers and an all-rounder. Simply, he would prefer his team to be more aggressive.
Theory 2: It's a process of change
As Bangladesh's top order is consistently struggling, especially at No. 3 and 4, a change was on the cards. So it is much possible that this is the beginning of that change.
Captain's perspective
In the very first math under his tenure, Shakib called for a change that was due for quite some time.
Shakib will not tolerate poor performers and won't protect anyone just for the sake of it. It was also hinted in his press conference after 1st day where his words were "If they can't perform, there's nothing to do. The players can't be spoon-fed."
Shakib will take decisions when they're needed. Regardless of whether people like it or not.
Theory 3: Just a one-time gamble
When Miraz came to bat, there were more than 10 overs left for the day. It's hard to figure if anyone would send a night-watchman for so long. Or maybe, Miraz's batting ability made them hopeful enough.
If a change was there to make, maybe Liton Das or Shakib himself could come as they have better batting qualities.
So, many think it was a one-time gamble to protect the batting lineup. Along with Shanto and Mominul, even Liton has his problem with the new ball. When Tamim was dismissed, the new ball factor was still there. So, to protect others, Miraz was sacrificed.
Captain's perspective
This is something for which everyone wanted Shakib as a captain. He likes to think out of the box, taking calculated gambles. And he will do it even if it means doing it in the most unthinkable of times.