Taijul Islam finished the 2nd Test against South Africa with a 5-wicket haul and 9 wickets in the match.
Since the lockdown, he has picked up 30 wickets in 6 games. There are three 5-wicket hauls and a further two four-wicket hauls in these 10 innings. His strike rates are a bit high because of relentless long spells. But he has averaged 37.23 in those games which is a testament to his improvement.
He probably is the most consistent performer for Bangladesh in Tests in recent times.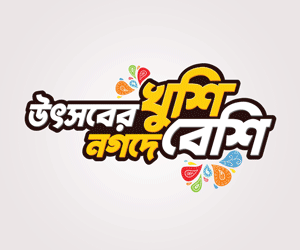 Yet, this was his 3rd game only in the last 12 months when the Tigers have played a total of 7 Tests. That means, he could only play less than 50 per cent games with that consistency.
The on book reason for this is that Bangladesh played 5 of these Tests in away conditions where seamers can offer a lot.
As a result, Bangladesh chose to go with more pacers than spinners, resulting in Taijul being dropped.
One might find this unreasonable. Australia keeps Nathan Lyon in the XI no matter what the condition is. The same goes with Mitchell Santner for New Zealand, Jack Leach for England, Keshav Maharaj for South Africa, and Yasir Shah for Pakistan. And they maintain their 3-4 seamers strategy as well.
Apparently, there is no strong reason for a team to sacrifice their best spinner, at least a spinner in such a great form.
For Bangladesh, the problem actually lies in the defensive mindset of the team. Over the years, Bangladesh have nourished an unhealthy obsession with fielding only 4 bowlers in the XI.
Regardless of home or away conditions, Bangladesh go with 4 bowlers. This strategy has been brutally exposed after Shakib Al Hasan's frequent absence in Tests.
The excuse that the team management gives is that Shakib is the fifth bowler, and due to his absence, the team finds it difficult to create the right formation.
This excuse doesn't make much sense as an all-rounder should be replaced by an all-rounder if you want to stick to your original team formation. In no way you can bring a batter to replace an absent all-rounder and then put forward that excuse.
At the same time, Miraz has already established himself as a dependable bowler and has developed as a batter in recent times. He might deliver more if brought higher up the order.
Somehow Bangladesh is reluctant to do that which compromises Taijul's spot in the playing XI.
Because Bangladesh picks four bowlers - three pacers and a spinner, Miraz is picked ahead of Taijul as Miraj can bat. Put simply, Bangladesh want to play with 8 batters which is an ultimate defensive approach and shows a lack of confidence in the batting lineup.
When all the big Test-playing nations are putting more and more effort into strengthening their bowling lineup, it is pointless to even argue for the fact that Bangladesh play 4 bowlers. Such a defensive mentality will certainly take Bangladesh nowhere in the longer version of cricket.