World T20 2021 has not been the most batting friendly one. Still, you can't count out batters in a T20 game.
No matter how difficult the situation is, a batter can change the momentum of a T20 game only by 2/3 clean hits and can take his team over the line with individual efforts. This edition was nothing different.
We bring you the 5 most impactful batters of World T20 2021.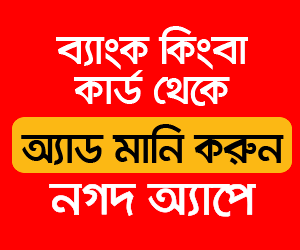 Joss Butler
The only centurion of the tournament had to be on the list. His performance for this side was top notch.
He scored 269 runs in 6 matches with an astonishing average of 89.66, which is the highest in the tournament. The best thing is that he scored with a strike rate of 150+.
He scored 32.97 per cent of runs for England. His promotion to the opening has been a revolution for the English side. In three matches he couldn't score 50, England lost 2 of them.
Babar Azam
Another player who just couldn't be left out of this list, Babar Azam is the highest run-scorer of this World T20 and also the only one to reach the 300 mark.
He scored 303 runs in 6 matches with an average of 60.6. He also hit the most number of fours (28). Out of the 6 innings he played, he scored a half-century in 4 of them. And the best part is, he only got dismissed once in the powerplay.
Mohammad Rizwan
Like his fellow opener, Rizwan was also instrumental for Pakistan in this tournament. He was probably the most hyped batsman coming in the tournament and he lived up to that.
Rizwan scored 281 runs with an average of 70.25 average. The 2nd most among batters scoring 100+ runs. He also scored 3 half-centuries and got out in the powerplay only once. He and Babar together scored 64.67 per cent of Pakistan's total runs.
David Warner
Warner is the best player in the tournament. He scored 289 runs (2nd highest) with three 50+ scores.
And if we look at those fifties, we'll realise how crucial they were -- against Sri Lanka, in a must-win game against Windies and the most important one, in the final against New Zealand.
He also scored 49 against Pakistan and set the tone for a huge run chase in the semi-finals. What more impact could a player have in a tournament?
Mitchell Marsh
His stats may not look as incredible as others. It's not how much he scored but when he scored, put him on this list.
He scored only 185 in 6 innings averaging 61.66 with a strike rate of 146+. He came to the World Cup as the only in-form Aussie Batter. And he chose the perfect moments to rise.
Australia played practically 3 knockout matches. He shined in all of them. 53 against Windies which took Aussie to the Semis. 28 against Pakistan which was not big but important to chase the big total set by Pakistan. And the best one came in the most important match. A scintillating unbeaten 77 runs knock in the finals won Australia the title.