To continue with the sense of unpredictability that has always remained with the Pakistan side over the years, the Pakistan Cricket Board (PCB) announced the inclusion of a completely new coaching staff just prior to the World Cup.
For many, the decision came out of the blue after previous head coach Misbah-ul-Haq and bowling coach Waqar Younis decided to step down from their respective roles.
To fill in the vacancy created, PCB chairman Ramiz Raja announced the inclusion of former Australian batter Matthew Hayden as Pakistan's batting coach and former South African all-rounder Vernon Philander as the bowling coach.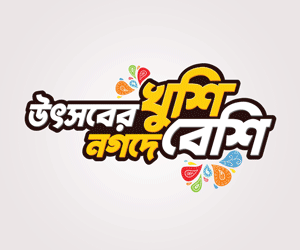 Pakistan legend Saqlain Mushtaq, on the other hand, was made the interim head coach of the side for the World Cup.
The decision to add Hayden and Philander as part of the coaching staff did raise some eyebrows. Although both of them did have phenomenal careers as cricketers, however, they hardly possess much coaching experience with Philander bidding adieu to the game only in 2020.
"Matthew Hayden is Australian and has experience of winning World Cups and was a great player himself. It might be very beneficial to have an Australian occupying the dressing room. Vernon Philander, I know very well, and he understands bowling, and has a great record against Australia," Ramiz Raja was quoted as saying by ESPNcricinfo.
Thus, the question remained how team Pakistan would fare in the World Cup with the already added high expectations under the newly appointed think tank.
The answer is visible as daylight. The Pakistan team management and their fans can develop high hopes as their team have toyed India in their first game of the tournament and beaten New Zealand comfortably in the second.
To make things slightly easier for Mushtaq, Hayden and Philander, the Pakistan team with a blend of youth and experience does contain players in their side oozing with talent and experience.
Players like captain Babar Azam topped the list alongside the experience of Mohammad Hafeez, Shoaib Malik, and Sarfaraz Ahmed. In addition, players like Shaheen Shah Afridi, Mohammad Rizwan, Hasan Ali, and Shadab Khan have all been top performers for the side of late.
With all that being said, Pakistan has achieved a reputation of underperforming greatly as history will reflect that perfectly. For the new coaching staff who directly made their debut as coaches in the World Cup, it could well be challenging for them to keep up with the expectations.
Nevertheless, for team Pakistan and the coaching staff, they still have a long way to go. Beating the two big teams of Group 1, a Semi-Final spot is almost certain for them.
The 2009 World T20 Champions will be looking forward to replicating a similar performance this time around too as their World Cup campaign is going smoothly with a new think tank onboard with newer strategies and approaches.