The English team crossed the landmark of 400+ runs total in ODIs 5 times since 2015. Currently, the top 3 positions of the elite dashboard of the highest innings total in ODIs are - 498/4, 481/6 and 444/3, all acquired by them.
South Africa crossed the 400+ runs benchmark 4 times since 2015.
What enables them to gain these mammoth totals? The answer lies in the potential of their middle order. While the English top order creates the foundation of the innings, the fury of the middle order accelerates the run machine.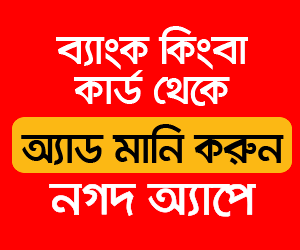 The English middle order consisted of Joss Buttler, Eoin Morgan, and Ben Stokes had a major contribution while making those landmarks. However, South Africa's achievements were entirely shaped by Ab de Villiers.
In the latest mayhem bay England, 498/ 4 against the Netherlands, Buttler's unbeaten knock of 162 in just 70 bowls and Liam Livingstone's 66 of 22 contributed the most.
Although sailing to this sort of record is nothing unconventional to Joss Buttler. Back in 2016, when England put the total of 444/3 against Pakistan, Buttler and Morgan made unbeaten knocks of 90 off 51 and 57 off 27 respectively.
Morgan's 67 of 30 aided the English side to reach the total of 481/6 against Australia which was the previous highest innings total in ODI's.
Similarly, England's 418/6 against West Indies was embodied by Butler's 150 of 77 and Morgan's 103 of 88. Likewise, England's 408/9 against New Zealand and 399/9 against South Africa were made possible by Buttler's 129 of 77 and 105 of 76 respectively.
Buttler had a phenomenal strike rate of 121.28 averaging 41.2. Stokes and Morgan both had an average close to 40 with 90+ strike rates.
For the Proteas, Ab de Villiers comes in for Joss Buttler. De Villiers' strike rate of 101.01 averaging at 53.05 secured him the position of one of the greatest middle-order batsmen.
South Africa's 439/2 against West Indies, 438/4 against India and 408/5 against West Indies - all had de Villiers in them, with 149 off 44,119 off 62 and 162 off 66 respectively.
The retirement of Ab de Villiers significantly reduced the potential of the South African middle order. Currently, Van der Dussen has been quite phenomenal with an average of 71.84 in his 35 appearances.
But since 2015, India never reached 400+ total while the Aussies made it once. Unlike England, India and Australia are heavily dependent on their top order. The absence of strong middle order does not let them reach the pinnacle.
India have got a few emerging talents in the middle order. Shreyas Iyer had an average of 41.17 striking at 96.04, Suryakumar Yadav has an average of 53.04 striking at 103.09 and Hardik Pandya has a lofty strike rate of 116.91.
Although, they are yet to prove their ability when the responsibility will be shifted from the top order.
Maxwell can be considered the only tried soldier in the Aussie middle order with a strike rate of 126.09. Pakistan, New Zealand and the Sri Lankan sides consist of some new faces whose capabilities are not yet proven.
Looking at Bangladesh, we will find Shakib, Mushfiq and Mahmudullah as regular middle-order batsmen, but they never batted in a fixed position.
Except for Mahmudullah, it is hardly seen that the middle order is trying to accelerate. This trio's strike rate is around 80 which is not up to the level that ODI cricket nowadays demands.
Dependency on the top order may enable any side to reach 300 to 330 runs but if the side wants to maximise the score, they must have finishing abilities in their middle order.
Although teams like India and Australia lack that at present, they have enough fuel to make it big in the top order. Bangladesh in this regard, have always lacked explosive middle-order batsmen who can turn things around in a flash.