There was never any doubt regarding Liton Kumar Das's ability with the bat.
Ian Bishop, former West Indies great and commentator said during the last ODI World Cup that Liton's bat is like a paintbrush which draws Monalisa on the cricket ground when he is in form.
When he is in touch, he makes the cricketing field into his huge canvas with his mesmerising late cuts, scintillating square drives and immaculate timing like a maestros' paint brush.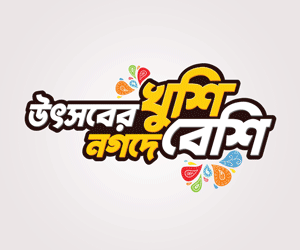 Lately, he has shown signs of consistency after a phenomenal 2021 with the bat in the Test format where he scored 594 runs with an average of 49.50 and continued the form in 2022 with brilliant performance against New Zealand away from home.
As Liton dominated the Afghan attack on his way to scoring 136 off 126 balls on Friday, the indications were clear that the right-handed magician was determined to bring his amazing Test form into the ODI format .
The skillset was always there, so what changed to prompt such a slew of good performances?
It's the mindset and anyone who followed the last ODI post match press conference of Liton can attest.
As seen in the last few months, the cricketer was calm, composed and yet authoritative while he handled journalists.
"Aren't we becoming seniors too? We are developing by playing a lot of matches. Obviously, for any new batter at the start of his career, these bowlers are difficult to handle."
"I have been around for five years, Afif [Hossain] has played for a couple of years now. We are gaining experience. We try to apply that knowledge and planning in match situations," he replied in response to how he effortlessly played the tricky spin trio of Afghanistan - Nabi, Rashid and Mujeeb.
"One good thing these days is that I don't think too much about the game," Liton said with a smile on his face.
The inform batter said that he is getting the rewards of a change in mindset, which resulted in his fifth ODI hundred.
"How you are planning and reading the game is important. I could have hit their pacers by going down the wicket, but what would be my success rate? I might get a four or a six, but it is a high-risk shot."
"A wicket puts the team under pressure. I thought about it and realised that there's value to my wicket, and I hope to continue in the same way," he added.
Liton said that his new target for the ODI format is to stay at the crease for 35 overs as he believes he can score at least 80 (if not more) runs every time he manages to do so.
"I know that considering my calibre, I can score at least 80 runs against any attack in the world if I bat (for 35 overs)."
The takeaway from this statement was the confidence Liton has on his own batting ability and how he has learnt to understand the value of his wicket for the national side.
Liton said he had to switch to a Test-match mindset for the first ten overs to tackle Fazalhaq Farooqi, whose four-wickets in the first ODI reduced Bangladesh to 45 for 6.
"He (Farooqi) was getting help from the wicket too. I kept a Test batting mindset during his first spell, like how I usually start in a Test innings for the first ten overs. I knew that if we could bat for 15-16 overs, the weather and pitch condition would change," Liton revealed.
The entire interview was a proof of how deeply Liton Kumar Das thinks about his game, how he plans for every bowler, the reduction in the percentage of risky shots in the first ten overs and his self confidence of scoring big against any opposition in the world if he stays at the crease.
This coming from a member of the squad who was considered a 'junior' until recently despite considerable international outings is refreshing.
The mindset indicates the future has arrived for Bangladesh cricket and players like Liton are all set to take up the baton from the senior campaigners.