There is a popular concept that batting in Test cricket is all about patience and a defensive mindset. It is necessary to be defensive, to bat as long as possible pushing the possibility of losing a match towards zero.
But in the modern brand of Test cricket, a team should look forward to bringing the results in favour as well. After all, the ICC World Test Championship points do matter.
In March 2022, the two-Test series between Pakistan and Australia in Pakistan and India vs Sri Lanka in India were played parallelly. Although both of the series was played in the subcontinent, the outcomes were different.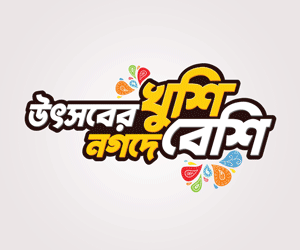 The matches in the Pakistan-Australia series were played on docile tracks, which were termed as batting paradises by the experts. On the contrary, the India-Srilanka series pitches mostly favoured the spinners, transforming into minefields by Day-3.
Both Pakistan and India batted first in the 1st Tests. Having batted first, Pakistan put on 476/4 on board in 162 overs before declaring. On the other hand, India scored 574 in just 129.2 overs, with some quick knocks like Rishabh Pant's 96 off 97, Ravindra Jadeja's career-best 175* off 228 and Ravichandran Ashwin's 61 off 82 deliveries.
Pakistan's Imam-ul-Haque's 157 from 358 and Azhar Ali's 185 from 381 were brilliant too, but there were no Pants or Jadeja to score big with a strike rate well over 70. As it was a good batting surface offering nothing to the bowlers, it was obvious that the Aussie batters would play similar knocks and the Test would head to a draw.
In the 2nd Test, the Australians batted first and put on a mammoth total of 556/9(d.) Pakistan responded poorly managing to put on just 148 before getting all out, thanks to a collective effort from the Australian bowling attack, especially Mitchell Starc's 3/29.
Australia fancied a chance to win it after the quick knocks from Khawaja (44* off 70) and Labuschagne (44 off 49).
With a huge total to chase, Pakistani batters decided to play defensively and draw the match. The big scorers were Abdullah Shafique (96 off 305), Babar Azam (196 off 425) and Mohammad Rizwan (104 off 177).
Only Mohammad Rizwan had a strike rate close to 60. As Pakistan fell short of just 62, they might have contemplated not getting the results in their favour on their home soil. The strike rates of Babar and Shafique were respectively 46.12 and 31.48.
In the 3rd Test, Australia batted first again. After a strong foundation made by the Australian top order batters, Alex Carey scored 67 with a strike rate of 63.81 in the first innings.
Pakistan batters once again failed to show aggression. In reply, Australia's Usman Khawaja scored 104 with a strike rate of 58.43 before the captain declared. And this time, the declaration worked, as Pakistan got all out for 235.
The foundation from the top order is necessary for Test cricket. But in the recent past, the little accelerations like those of Rishabh Pant and Jos Buttler are becoming seemingly more significant to win games.
Pakistani batters failed to do that in extremely batting-friendly conditions while India were showing how it should be done in the other part of the subcontinent.