Mohammedan Sporting Club, who had a flying start to the Bangabandhu Dhaka Premeir Division Twenty20 Cricket League, suffered their second defeat on Tuesday at BKSP.
In the rain-hit game, which was reduced to 6 overs-a-side, Mohammedan lost by 22 runs to Prime Doleshwar Sporting Club.
Shakib Al Hasan-led Mohammedan won the toss and opted to bat first. Primed Doleshwar posted 78 runs for four wickets in six overs riding on 14-ball 41 by Imran Uzzaman and 16-ball 29 by Shamim Hossain.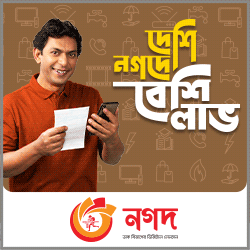 For Mohammedan, Abu Jayed bagged two wickets while Shakib and Ruyel Mia took one wicket each.
In reply, Mohammedan managed only 56 runs losing four wickets in six overs and lost the game by 22 runs. For Prime Doleshwar, Shafiqul Islam bagged three wickets.
It was Mohammedan's second defeat in five matches, while it was the fourth win of Prime Doleshwar in as many matches.
On the same day, Legends of Rupganj beat Shinepukur Cricket Club by 14 runs, and Old DOHS beat Khelaghar Samaj Kallyan Samity by 16 runs, reports UNB.