Mominul Hoque was entrusted with the captaincy of Bangladesh's Test side after the regular captain Shakib Al Hasan received a ban from all forms of cricket in 2019. It was almost an abruptly taken decision by BCB, who was left with no other obvious choices outside the big three – Tamim, Mushfiqur and Mahmudullah.
Tamim was already appointed the ODI captain and Mahmudullah took over the T20I captaincy and Mushfiqur, on the other hand, didn't really enjoy the captaincy.
However, under his captaincy, Bangladesh, apparently, has further declined in Test cricket. Should he be replaced, this is the time to ask.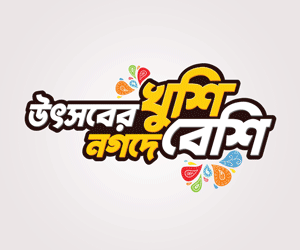 Results
Bangladesh have played 14 Test matches since he was chosen as the captain, winning only three of them and losing 10 matches including two whitewashes by West Indies and Pakistan at home.
Two of the wins came against struggling Zimbabwe. During his reign, the only significant result came this year when Bangladesh defeated New Zealand on their home soil.
Individual Performance
Mominul seems to have hit the nadir in terms of his performance. The Bangladesh skipper has only one fifty in his last 10 innings.
In this period, he failed to reach the double figures 7 times. Of course, his performances have seen a decline after he was given the captaincy.
His batting averages have gone down significantly. While he was on a healthy average of 41.47 before the captaincy, he scored 890 runs from 14 innings as a captain at an average of 37.08 with 22 per cent of those runs coming against Zimbabwe in two innings only.
Lack of Leadership traits
Unlike the previous captains, Mominul had little to no experience in leading in the domestic circuit. Then comes his lack of vocal presence, adding more to the misery.
As the inconsistent umpiring decisions were holding Bangladesh back at Kingsmead, one would normally expect the captain to command his presence to push the umpires. But, he was nowhere seen doing his job, which is a huge indication of his lack of leadership abilities.
Poor handling of press conferences
There are instances where Mominul failed to address the media properly and pretty ordinarily ended up blaming wickets, players on several occasions and most importantly, defended his team's approaches when evidently they were wrong.
"I really don't think we played aggressively in either innings. Those who got out were taking a calculated risk. You feel this way because they got out. You have to take runs when it is available," Mominul told the media after his side got whitewashed by Pakistan on their home soil, defending the reckless shots played by his teammates.
Of course, it was not an option to blame individuals, but as a unit or as a leader, he has to own up to his side's mistakes and vow to rectify them.
The most disappointing part of this phenomenon is how it affects a young blooming team full of potential stars. It doesn't shape the mentality of the junior players, rather lowers their morale and leaves them shouldering unnecessary responsibilities.
Bangladesh cricket is not in a leadership crisis, at least with several of the most experienced players being still a part of the team. With Mominul's on-field decisions continuously failing to come to fruition, BCB must rethink his leadership claim.