Test cricket is the format that has the ability to assess every aspect of a cricketer starting from their patience, technique and game-plan.
With the growing popularity of limited-over cricket, it has become challenging at times to get people more drawn to the most prestigious format of the game.
In the recently concluded Test series between Pakistan and Australia, the balance between bat and ball was compromised due to the pitches being flat thus providing no assistance to the bowlers.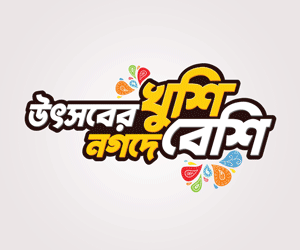 Team Australia boasted in its line-up quality fast bowlers with the likes of Pat Cummins, Mitchell Starc and Josh Hazlewood. As a result, the flat pitches effectively ruled out the chances of the Aussie fast bowlers getting any assistance from the pitch and making an impact.
In the first Test match at Rawalpindi, a staggering 1187 combined runs were scored with the expense of just 14 wickets throughout the Test match. Different teams over the years have adopted different methods to win Tests at home.
For Bangladesh, just like Pakistan, should flat pitches be a method to be employed at home?
Flat pitches often lead to a more batter dominated Test match. Taking into account the past record of Bangladesh at home, it has been a mixed bag of affairs.
Whereas Test wins against England and Australia came as big achievements, series losses against Afghanistan and a second-string West Indies side were some of the lowest points in Bangladesh's Test history.
Although Bangladesh's pace attack is on the rise and is doing well both home and away at the moment, the Tigers are often accustomed to playing on spin-friendly tracks at home and final XIs without any seamers were not unseen either.
When it comes to playing Tests against sides like England or Australia, spin-friendly tracks might just be the way forward for Bangladesh at home given the fact that teams like England and Australia do possess a more experienced seam attack compared to Bangladesh, and their batters' techniques against spin have faltered at times.
The recent resurgence of the Bangladeshi seamers has gifted team Bangladesh with one of the most memorable Test wins away from home against New Zealand earlier this year.
Just to put emphasis on how well the seamers are doing, Ebadot Hossain is Bangladesh's highest wicket-taker in the ICC World Test Championship, 2021-2023 with 17 wickets at an average of 32.64.
The confidence that the pace unit has garnered due to doing well away from home might just tempt the team management to revert to a more seamer-friendly wicket at home when playing against subcontinental sides.
However, should Bangladesh be implementing the flat track mantra at Tests at home regularly is a discussion that can be up for debate, especially when the opponent has a superior pace attack.
But when the balance between bat and ball is not even in a Test match, fans have to suffer equally as the bowlers who have to go through 5 days of tedious and gruelling cricket.
Even though the opponent might have a daunting attack, at times, trusting Bangladesh's own attack and allowing the players to test themselves against the best might improve their core as Test cricketers.
Bangladesh cricket is going through a phase where the team management has had a renewed emphasis on Test cricket, thanks to the team getting positive results away from home due to the pacers performing well.
The Tigers should now stick to methods that can inject further confidence in its seamers by allowing them to flourish more on convenient tracks that will eventually bring more positive results in the future, both home and away.