The stage is set for the Super Six now in DPL. The best six teams from the round-robin will face each other for the title this year. One heavyweight absentee from these six is Mohammedan, who got only themselves to blame.
Not only do the names make them heavyweights, the team they built shortlisted them as potential champions. Creating a team worth Tk 10 crores with some of the finest cricketers of the country must give one the edge.
They had strong competitors like Abahani, Prime Bank and Sheikh Jamal; yet Mohammedan was looking like the team to beat.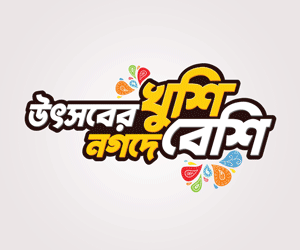 And why not? Their icon signings were Shakib AL Hasan, Mushfiqur Rahim, Mahmudullah Riyad, Taskin Ahmed and Mehidy Hasan Miraz, literally half of the regular national team. At the same time, their foreign recruits, the likes of Mohammed Hafiz and Kushal Mendis made the team look exciting enough.
But here they made a mistake that cost them big time. Their marquee signings are already mentioned. They made a fabulous side, hands down. What they forgot or misjudged in the process is their availability.
Mushfiqur Rahim, Mehidy Hasan and Taskin Ahmed were all part of the national team side which was touring South Africa. They were part of both the Tests and ODIs. They were supposed to return on the 13th or 14th of April, finishing their national duty.
The last round of the league stage was held on the 15th of April. There was no way possible for them to have any contribution on the league stage.
Mahmudullah Riyad was only part of the ODI side which finished on March 23. By the time he reached Dhaka, almost half of the league was over.
Shakib Al Hasan was part of only the ODI side at first. Then, after much speculation and controversy, he was made available for the Test squad as well, however, did not play in the end because of family issues.
As a result, they hardly got any service from their key signings.
Only in the case of Shakib, Mohammedan team management can claim that it was not their fault as so much confusion was surrounding him at that moment. Then again, considering that he will play in the DPL if he skips national duty was too naïve.
Mohammedan Sporting Club this season was a prime example of gullibility. They have done some serious miscalculations which have backfired for them.
One can say that they recruited those superstars only for the 'Super Six' phase as they created a squad good enough to qualify without the big guns. It is true indeed. They had a competent side even without their icon players.
Then again, taking things for granted to such an extent at this level is simply not professional. This is some next level naiveness shown by such a big sporting entity in the country.
Now Shakib and Taskin are unavailable for family reasons and injury. Mushfiq and Miraz will play the 'Super Six' phase for Sheikh Jamal Dhanmondi Club.
Thus, this tragic aspect of the Mohammedan Sporting Club has now turned hilarious to some extent.