The cricket world wasn't ready for the early passing of its greatest spinner, Shane Keith Warne. The shocking news came like a flipper that no one could ever read. The influence Warne had on cricket was one of the greatest.
No other bowler could perform so dominatingly in conditions that didn't favour his kind of bowling.
In South Africa, England, New Zealand and his own country, Australia, the legendary leg-spinner had a bowling average of 24.31, 21.95, 21.31 and 26.39 respectively. A total of 558 wickets out of his 708 in Tests came in SENA conditions.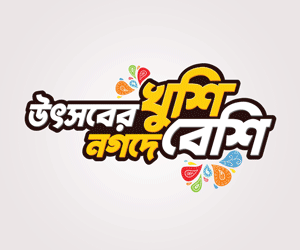 With his unique bowling action, coming in with wide shoulders and getting the best possible output from that wrist, Shane Warne could keep extracting big turn from the wickets that didn't favour the spinners, and completely bamboozle the batter with a wizardly flipper.
It was as if he made spin bowling look cool back then, inspiring a whole generation to follow his footsteps.
If we talk about his ODI career, the ICC World Cup 1999 would be the highlight of it. Not only had he picked up the highest number of wickets (20) in the tournament, he was also adjudged the Player of the Match in both the semi-final and the final matches.
In the semi-final, Australia faced the other favourites to win the tournament, South Africa.
Batting first, Australia were on 68/4. With the help of Michael Bevan's 65, Australia put on a 'not so challenging' total of 213 on board.
South Africa were 48/0 and it was the 'Shane Warne show' after that. The batters he dismissed that day were Gary Kirsten, Herschelle Gibbs, Hansie Cronje and Jacques Kallis. He got the 4 batsmen of the top 5 of South Africa dismissed.
Warne was the standout performer in the final as well. Bowling first, Australia got Pakistan all out for just 132, thanks to Shane Warne's 4/33.
Before The Ashes 2005, a special bowling machine named 'Merlyn' was introduced to the English camp. It was said that it could replicate Shane Warne's Ball of the Century to Mike Gatting, and the victim himself was involved in the promotion of it.
Results? Shane Warne was the standout performer again, with 40 wickets that time to his name.
England's Barmy Army chanting, "We wish you were English, we only wish you were English" for Shane Warne speaks volumes about his greatness.
Till date, Shane Warne is the highest wicket taker in the Ashes with 195 to his name; no one even close to him.
Shane Warne's records and impact on the game is unmatchable in cricket history. Or in other words, there can be no other Shane Warne in world cricket.